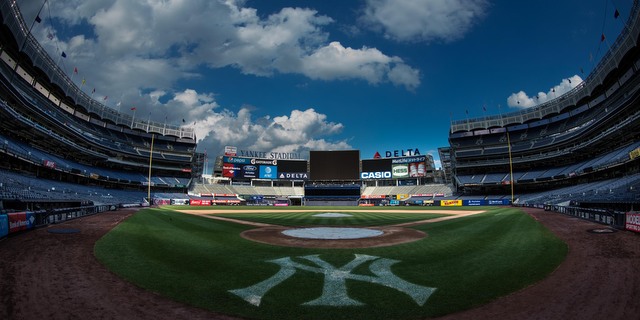 The Yankees are back home this weekend, but only briefly. They have a four-game weekend series with the Astros before heading back out on the road. At this very moment, the Yankees and Astros are the two best teams in baseball in terms of winning percentage. The Yankees are first at .677. The Astros are right behind them at .676. They're also first and second in the AL in run differential. Should be a fun series.
Tonight the Yankees will face old nemesis Dallas Keuchel, who crushed the Yankees Kevin Gausman style back in 2015, including in the AL Wildcard Game. He was on short rest that day too. This is a different Yankees team though. Only two players from the 2015 Wildcard Game starting lineup are in tonight's starting lineup, and they'll be on the left side of the infield. Everyone else is a new face. Here is the Astros' lineup and here is the Yankees' lineup:
It is cool and cloudy in New York today, though there's no rain in the forecast, so that's good. Tonight's game will begin at 7:05pm ET. You can watch on YES locally and MLB Network nationally. Enjoy the game.
Roster Move: As rumored, Gio Gallegos was called up today, the Yankees announced. Chad Green was send down yesterday to clear the roster spot.