Over the next week or two or three, we're going to recap the season that was by looking at what went right as well as what went wrong for the 2010 Yankees.
The Yankees had many things go right this year despite the disappointing end result, but let's kick off our series by looking at the improvements made to the medium that brings Yankee games to millions of fans: the YES Network. The network hasn't made many cosmetic changes since launching in March 2002, at least not until this year. They overhauled the game broadcasts to make them fresh and modern, leading to a more enhanced and enjoyable broadcast.
Of course the biggest upgrade was the commercial you see above, which brought the power of RAB into the homes of countless fans in the Tri-State Area. Okay fine, that wasn't much more than an afterthought, but it still rocked for us. Anyway, let's break down the upgrades piece by piece…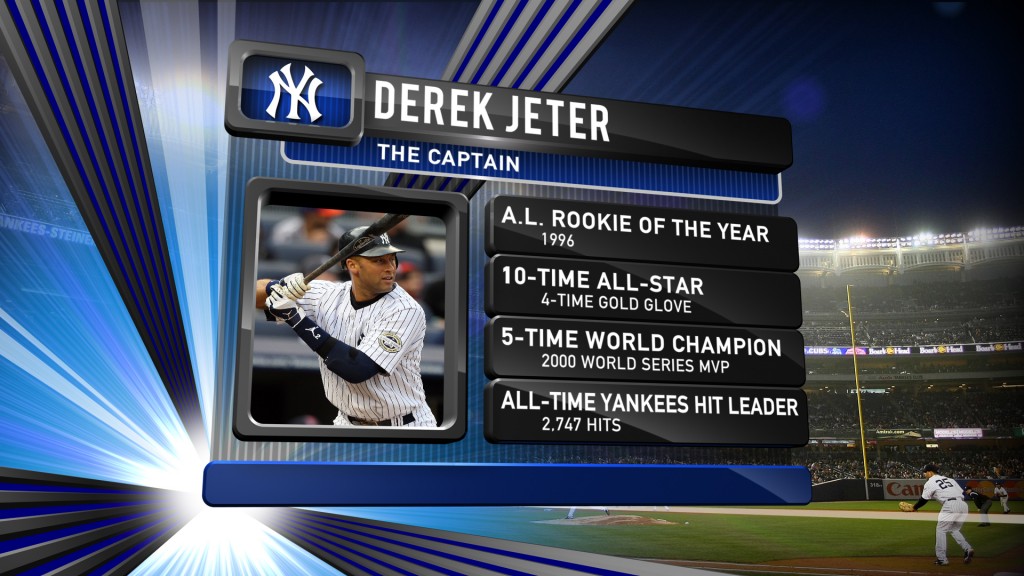 New Graphics
We provided a sneak peek at YES' new graphics right before the season started, and they delivered in every way. The old 2-D graphics that ruled the broadcast since the network's inception were replaced with new ones featuring 3-D effects while retaining familiar elements like the traditional Yankee blue and white color scheme. Names would pop out of the lineup as the broadcasters talked about them and Yankee players jumped out at you when featured on a statistical leader board. They managed to be both easy on the eyes and attention grabbing, a pleasant combination.
The scoreboard overlay, batter's line, and pitcher's line all received makeovers, including more information that ever before. On-base percentage was added to each batter's statistical line and pitcher's splits between right and lefthanded batters would be featured where appropriate. We had to look that stuff up for ourselves before this season. Overall, the new graphics made for a much cleaner and more informative game broadcast.
Pitch Count & Radar Gun
Technically these two are part of new graphics, but they were so great they deserve their own section. The new pitch count feature, which kicked in after the Yankee starter threw his tenth pitch, stole the show at the start of the season. I often found myself looking for it on non-YES broadcasts, and it allowed us to become part of action by thinking ahead to bullpen moves and matchups pitch-by-pitch throughout the game. It was a small addition in the grand scheme of things, but one that made a world of difference.
In addition to the new pitch counter, the once-comical radar gun received a big-time upgrade. After years of what seemed like completely arbitrary pitch velocities, YES synced up with MLBAM's PitchFX system to provide accurate radar readings. Gone were the days of 65 mph fastballs and 92 mph curveballs. It sounds simple enough, but being able to trust the information provided was a big improvement.
Jack Curry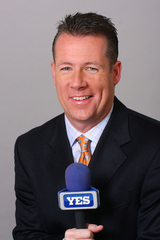 YES has always featured a large cast of in-game analysts, but it wasn't until this year that they added to their in-studio crew. Jack Curry, formerly of The New York Times, joined the network this season and provided analysis during the pre- and post-game shows in addition to some sideline reporting. Curry even made a one inning cameo in the broadcast booth this summer.
Two decades of experience with the Times allowed Curry to talk more about what others were seeing with the Yankees rather than his personal opinion, something the network already has plenty of people doing. His connections within the game enabled him to speak intelligently about trade rumors and scouting reports, giving fans "inside information" we weren't getting before. He was refreshing voice of reason as well, offering a better and more reasonable perspective than anything the network had before.
* * *
YES (and My9) carry something like 150 games a year, and it was about time they made some significant changes to their broadcast. The dull tone of the old graphics were eliminated this year, and Curry's insight and reason was more than welcome in the studio. We all love watching the Yankees, but this improvements made the games that much more enjoyable.