By

Via The Biz of Baseball comes a short story sure to warm the heart of any Yankee fan. According to a recent sports branding study, the Yankees are the most popular out-of-market team in the U.S. They lead a pack of high-profile sports franchises atop the Packers, Red Sox, Cowboys and Lakers. This popularity certainly is just another sign that MLB needs the Yanks and that fans love to watch the team they love to hate. · (42) ·
Baseball isn't so recession-proof after all.
Until about an hour ago, no one really knew how the American economic slump would impact baseball. Now that the arbitration decisions are in, it's clear that teams are being far more cautious than usual and that the free agent market for lesser players may not be as robust as those free agents had hoped.
To me, three players and their teams' respective decisions highlight this economic issue. Bobby Abreu, Pat Burrell and Adam Dunn were not offered arbitration by, respectively, the Yankees, Phillies and Diamondbacks. In all three cases, the teams are not actively looking to retain their former players, and in any other year, these three players would have been offered arbitration. This year, though, the specter of an arbitration acceptance looms large.
Leaving aside Bobby Abreu for now — because we'll get to him later today — the most glaring example is Pat Burrell. I don't think the Phillies expect to re-sign Burrell, and entering the off-season, Burrell didn't expect to re-sign with the Phillies. As the economy has tanked, though, mid-30s outfielders who aren't Manny Ramirez must not be in high demand.
If the Phillies, Diamondbacks and Yankees all declined to offer arbitration to these players, the teams' GMs must feel that there is a better-than-usual chance these players would accept binding arbitration. Either the market for corner outfielders isn't there or it is not as strong as these players would hope. After all, it would behoove these three, expecting large contracts, to ride out the economic tide for one more year while playing at a salary equal to or exceeding their 2008 total.
So Brian Cashman said no. Ruben Amaro, Jr. said no. Josh Byrnes said no. It makes sense on the one hand, and it doesn't on the other.
Of course, now, these three players are slightly more attractive targets and more so Dunn than the other two. Teams who sign them won't have to surrender money and draft picks, and the three of them are now at the whim of market forces. Those forces, by the way, as the Cubs' decision not to offer arbitration to Kerry Wood shows, don't figure to be too strong. Teams just can't run the risk of saddling themselves with last year's merchandise and last year's price in this year's economy.
In the end, this won't impact the deals that Mark Teixeira, CC Sabathia and Manny Ramirez get. Those guys have tens of millions of reasons to feel good, and the players at the top will get their deals. But everyone below them must looking at the arbitration carnage tonight in fear. Now we know, at least, why the Hot Stove has been so cool lately.
By

As I expected, the Yanks' decision to decline arbitration has fired up the Manny-to-the-Bronx rumors with Jon Heyman leading the charge. I'll have more on this tomorrow — law-school work permitting — when I get around to delving into the Abreu decision, but I'm not at all surprised to see Heyman's pursuing this line of reasoning right now. · (97) ·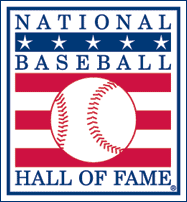 As Yankee fans grapple with the arbitration decision, another list of sorts hit the wire today as the voters received their Hall of Fame ballots. Nothing, as we've seen, boils the blood quite like a good Hall of Fame discussion.
Now, this year's ballots are notable for a few reasons. First, it's the smallest ballot in recent history with just 23 names on it. Additionally, of those listed, I believe that only Rickey Henderson should be elected. Mostly, the folks on the ballot are retreads. They've all been denied entry in the past but due to the Hall of Fame's rules, they get a second, third or even tenth crack at the Hall.
Finally, this year is significant because of the presence of Jim Rice. In New England, most people think that Rice should be in the Hall of Fame. Elsewhere, most baseball fans don't seem him as deserving. The arguments are out there for all to read. This is Rice's last year of eligibility, and his showing last year — 72.2 percent — fell just 2.8 percentage points short of election.
My question to those who vote for Rice though is this: What has he done in the 14 years that he's been on the ballot that earns him a spot in Cooperstown this year that he hadn't accomplished when he retired? I'm almost tempted to say that eligiblity isn't restrictive enough. If Rice wasn't a Hall of Famer for the last 14 seasons, he shouldn't be one this year just because no one else outside of Rickey is good enough to make the Hall.
Anyway, for our open thread tonight, let's run the ballot. The names of those are below. Who would you pick for the Hall of Fame? I'd go with Rickey Henderson and only Rickey Henderson.
2009 Hall of Fame Ballot: Harold Baines, Jay Bell, Bert Blyleven, David Cone, Andre Dawson, Ron Gant, Mark Grace, Rickey Henderson, Tommy John, Don Mattingly, Mark McGwire, Jack Morris, Dale Murphy, Jesse Orosco, Dave Parker, Dan Plesac, Tim Raines, Jim Rice, Lee Smith, Alan Trammell, Greg Vaughn, Mo Vaughn, Matt Williams
To anyone. Seriously. They won't be getting any compensation draft picks for Bobby Abreu, Andy Pettitte, and/or Pudge Rodriguez. PeteAbe says it came down to economics. The Yanks can not loose the comp picks they received for not signing Gerrit Cole and Scott Bittle, so at worst they'll have two of the top 76 picks after signing some free agents.
Update by Joe: Having paid close attention to the Hot Stove, I've noticed a lack of mentions for Bobby Abreu. When I did hear his name, it appeared that most teams preferred Raul Ibanez to him. So the Yankees fears that he'd accept arbitration seem reasonable. They clearly do not want him on the roster next year at $16 million, and by offering him arbitration they'd give him a clear window. Same with Pettitte. They don't want to pay him $16 million next year. That's what this all comes down to.
Criticize as you will.
Update again: Bryan Hoch has the transcription of Cashman's explanation:
"We certainly have been going through this process for quite some time. First and foremost, unlike in past years, we're not in a position not to be able to sign these players as we move forward. That's the most important thing. In the past and in the previous basic agreements, you were in a position that if you didn't offer, you lose the ability to sign.

"Today's date really has everything to do with the compensation attached to various players, if they had some. Bobby was a Type A and Andy was a Type A, so the determination that we made today was to make sure that we control what amount we'd be spending, at least in the event that we're fortunate enough to bring those players back.

"We did not want to put ourselves in the position of having that determined by a third party without knowing what that figure would be. The arbitration time period falls in early February, so obviously as we attempt to put this team together, in Andy's case and in Bobby's case, they made $16 million a year. It's been tough in the past to try and deviate from previous years' earnings in an arbitration setting.

"We just wanted to control the cost that we would allocate for every position on the club by offering them arbitration, even though we wanted Draft picks if we lost anybody. By offering arbitration, we would lose our ability to at least determine a final cost. By doing so, we chose to go a different direction, not offer the arbitration, and we'll still stay engaged with the entire free agent market including those two players."
Allow me to take time out of this busy, busy Hot Stove Day — something happened! Mike Hampton signed with the Astros! — to thank everyone who stopped by RAB last month. While the news, outside of a Nick Swisher trade, was slow, we had more unique visitors and more page views than any other month in this site's 22-month history. We had over 281,000 visitors and 444,000 page views, and we just want to thank everyone for stopping by and contributing every day.
Over the next few days and weeks, we'll have some announcements about some upcoming plans and a new t-shirt design as well as Hot Stove coverage as it happens when it happens. Don't go away. And as always, you can find us on Facebook and Twitter as well.
By

Phil Hughes had a terribly disappointing 2008. There's really no way around that fact. The subject of numerous true and untrue Johan Santana rumors, the Yanks expected big things out of the 22-year-old in 2008, but injuries derailed his season. He flashed some signs of life at the end of the year and had a generally stellar showing in the Arizona Fall League. To that end, Hughes is ready for 2009, as he told Mark Feinsand today. We lose sight of the fact that Hughes is still young, but there is no reason he won't be a good Major League starter. While critics may say, "Fool me twice" and warn about over-hyping Hughes again, I'm expected big things from the right-hander next year. · (43) ·
By

Baseball America released their top 20 prospects list for Hawaii Winter Baseball today, and two Yanks' farmhands made the cut: Andrew Brackman at #2, and Jeremy Bleich at #8. Brackman was behind Giants' first rounder Buster Posey, while he & Bleich were two of just three pitchers in the top 13. Austin Romine and Damon Sublett didn't make the cut. (h/t Reggie C. for the heads up) · (12) ·
By

Despite Mike's well-reasoned argument, the Yankees are not going to offer Andy Pettitte arbitration, according to Ken Davidoff. The Newsday scribe writes that the team is planning on extending an arbitration to Bobby Abreu and Mike Mussina but not to Pudge. Team officials feel that doing so with Pettitte would give the lefty leverage to earn more than the team wants to pay him. If Pettitte feels slighted and undervalued, this move could blow back in the Yanks' face as he jets for Joe Torre's Dodgers. The Yanks would get burned by Pettitte and lose the draft picks at the same time. Considering that the $4 million difference isn't that much to the Bombers, the team should just offer Andy arbitration. · (132) ·