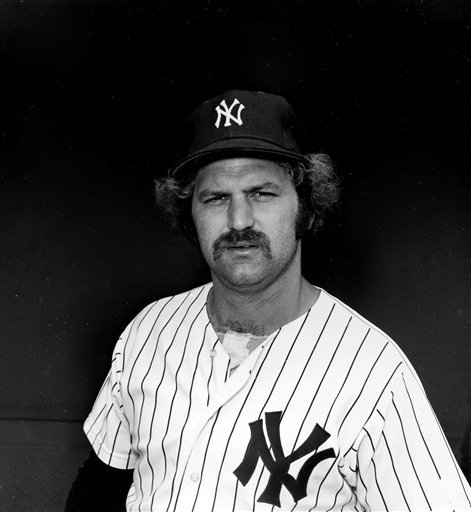 Thirty-one years ago today, Yankee captain and icon Thurman Munson passed away when he crashed his plane practicing take-offs and landings at home in Ohio during an off day. This all happened a few years before I was born, so all I know about Munson is what I've heard in stories, read in books, and seen on video, but his legacy is still prominent even today. His image is all around the New Stadium, his locker in the Yankee Museum, and of course, there's tonight's annual celebration of his life and career.
Although I have not heard anything official, I'm certain the Yankees will have some kind of tribute planned for tonight. They always do.
Here's tonight's starting nine, otherwise known as the A-lineup…
Jeter, SS
Swisher, RF
Teixeira, 1B
A-Rod, 3B
Cano, 2B
Posada, C
Berkman, DH – Joe Girardi said he wanted to take some pressure off him
Granderson, CF
Gardner, LF
And on the bump, it's A.J. Burnett.
It's good to be home. First pitch is scheduled for just after 7pm ET, and can be seen YES. Enjoy.