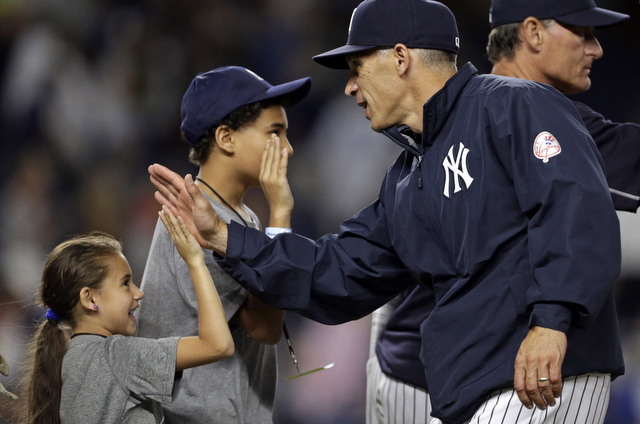 The Yankees have won two straight and four of their last six, and boy, they've had to tax their end-game relievers to do so. Dellin Betances, Andrew Miller, and Aroldis Chapman have each pitched four of the last six days, and Miller actually warmed up in the two games he didn't pitch as well. (Chapman warmed up in one of his two off-days.)
That's an awful lot of work. A blowout tonight would be really cool for more than one reason, but especially because it will give those three a full day of rest. No warming up, nothing. How about, say, 15 runs and a couple mop-up innings from Anthony Swarzak? That would be pretty rad. Here is the Angels' lineup and here is the Yankees' lineup:
It was raining in New York for much of the afternoon. Pretty heavily at times too. The rain has stopped though, and it's supposed to stay stopped the rest of the night. Tonight's game is scheduled to begin a little after 7pm ET. You can watch on YES locally and MLB Network nationally. Enjoy the game.