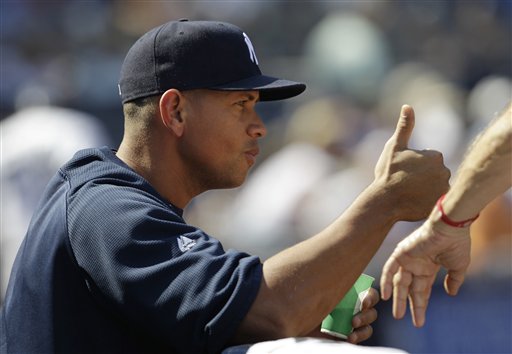 Tonight's game marks the end of the Yankees annual 20 games in 20 days stretch, a stretch that started when Frankie Cervelli and Javy Vazquez didn't communicate properly and botched a routine pop up on the infield that lead to a big inning and eventually a loss to the Red Sox. Overall, the Yanks have gone 11-8 in the first 19 games of this stretch, not great but certainly not disappointing. A win tonight to make it a 12-8 ledger would be dandy.
Here's the starting lineup, which originally featured Nick Swisher but now does not. He was scratched after batting practice because his leg is still sore from when he fouled a ball off it yesterday.
Jeter, SS
Granderson, CF
Teixeira, 1B
Cano, 2B
Thames, DH
Posada, C
Kearns, RF
Gardner, LF
Nunez, 3B
And on the bump, it's St. Philip of Hughes.
First pitch is scheduled for a little after 7pm ET and can be seen on YES. Enjoy.