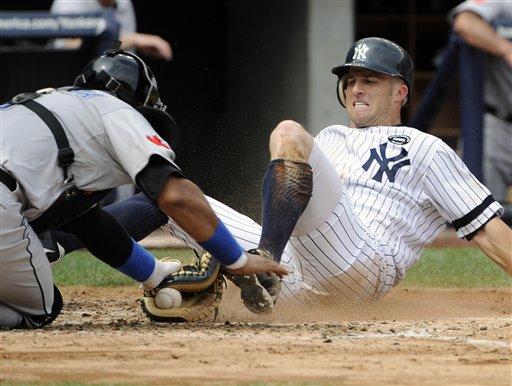 Seven, seven wins in a row. Ah ah ah. [/The Count]
The Yankees took care of business and knocked the magic number for a playoff spot down to 20 by clubbing Brandon Morrow this afternoon, but the Red Sox game was already postponed due to Hurricane Earl, so it won't go any lower tonight. The magic number for the division title is 27, and could be 26 if the Orioles take care of business against the Rays this evening. Let's not get greedy though, the Yanks control their own destiny and that's all we could ask for.
Anyway, here's tonight's open thread. The Mets have already played, but depending on where you live, either the Reds-Cardinals or Braves-Marlins will be on the MLB Network. I'm not sure, but chances are there's some college football on somewhere as well. It's Friday though, I recommend going out and doing something you won't remember in the morning. Talk about whatever, just be cool.