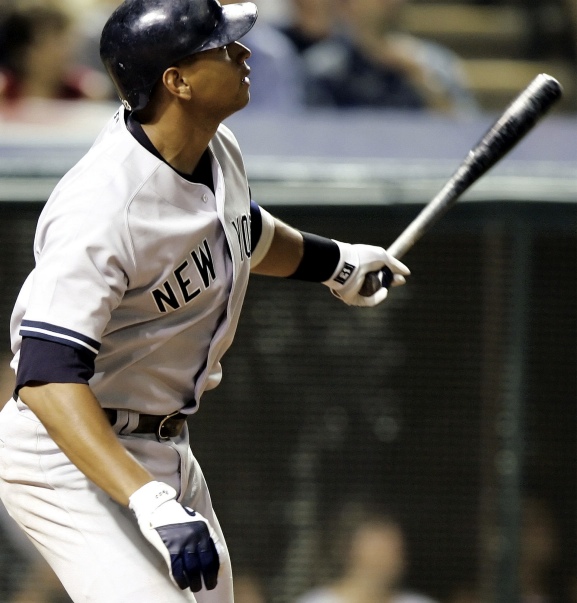 There's just something about ripping on the Royals. They warrant it in some ways — after all, their GM has made some questionable calls during his tenure. In any case, the team has been pretty bad for a while now, and while they have some prospects that could help turn it around I don't think there's a lot of faith in their front office to make the necessary moves in completely remaking the franchise. Which is a shame, because some of the smartest baseball guys I know are Royals fans.
Today the Yanks move onto a team that has fared even worse than Kansas City this year, the Cleveland Indians. They're only a game back of the Royals, but it took a 7-3 run to even get there. Of course, after rattling off six straight coming out of the break they're now 1-3 in their last four. Most recently the Rays took two out of three from them.
Taking the mound is former Yankee farmhand Jake Westbrook. He wasn't in the system very long, having come over from Montreal, along with Ted Lilly, in the Hideki Irabu trade. The Yanks then flipped him to Cleveland six months later in the David Justice trade. He'll go up against Javier Vazquez, another former Expos farmhand. The goal tonight: to not lose effectiveness after four innings.
In good news, A-Rod remains in the lineup despite getting hit on the hand with a pitch in his final PA yesterday. He says it feels fine. I bet it'll feel a lot better after he knocks one out of the park. In 255 PA at Jacobs Field A-Rod has hit 10 home runs.
Lineup:
1. Derek Jeter, SS
2. Nick Swisher, RF
3. Mark Teixeira, 1B
4. Alex Rodriguez, 3B
5. Robinson Cano, 2B
6. Jorge Posada, DH
7. Curtis Granderson, CF
8. Francisco Cervelli, C
9. Brett Gardner, LF
And on the mound, number thirty-one, Javier Vazquez.