Annoying game is annoying. Losses happen, that doesn't bother me, it's just how they lost. Getting smacked around by Robinson Cano, almost coming back in the ninth inning but falling short … blah. The Mariners won Saturday's game 4-3.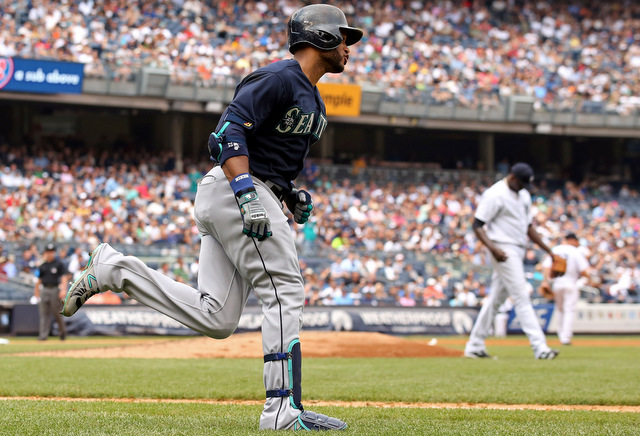 Too Much Rest, Too Much Cano
The "too much rest" monster came to get Michael Pineda again. Or at least that will be the excuse. Pineda allowed four runs on six hits and two walks in six laborious innings, serving up two two-run home runs to Cano. They were both bombs — one to center, one into the second deck in right field — and both pitches might as well have been on a tee. Cano also lined a single to left in his other at-bat against Pineda. Robbie's enjoying his annual weekend of relevance with the Mariners.
Anyway, Pineda struck out two and walked two, and only 63 of 105 pitches were strikes (60%). His season average is 69%. Big Mike faced 25 hitters, threw only 13 first pitch strikes (52%, season average is 64.3%), and also went to five three-ball counts (20%, season average is 12.3%). All five were among the final eleven batters he faced. It was a grind for Pineda, and while I'm sure pitching on extra rest is tough for a pitcher who is such a creature of habit, it's something he has to figure out. It's part of being a pitcher. Pineda's lucky only Cano made him pay for his mistakes on Saturday.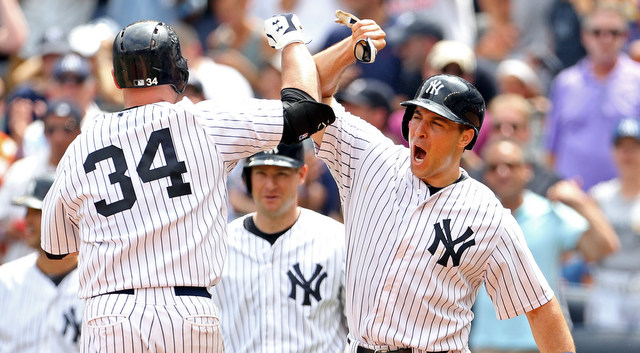 Just Short
Well it doesn't really matter what Pineda or anyone else on the mound did. The Yankees only scored two runs against Hisashi Iwakuma and various relievers in the first eight innings, with both coming on Brian McCann's no-doubt two-run homer in the fourth. It was a quick little two-out rally — Mark Teixeira put together a quality at-bat before lacing a single, then McCann crushed a hanging split-finger pitch. Gone off the bat. That tied the game 2-2 after Cano's first homer.
The Yankees had by far their best chance against Iwakuma in the sixth inning, immediately after Cano gave the Mariners a 4-2 lead. Jacoby Ellsbury led the sixth off with a ground ball single that snuck by not one, but two diving infielders, then Brett Gardner blooped a single to shallow left. The table-setters set the table. The Yankees had two on with no outs for the 3-4-5 hitters. Then Alex Rodriguez struck out, Teixeira grounded into a fielder's choice, and McCann flew out. Rally dead after seven pitches.
Things got interesting in the ninth. Teixeira started the inning off with a booming double to center — it looked like a pop-up off the bat, but it just kept carrying until it hit the wall — and two batters later Chase Headley reached on a strikeout/wild pitch to put runners at the corners with one out. Fighting spirit! Garrett Jones got a run in by reaching out, swinging at ball four, and hitting a weak tapper to short. Didi Gregorius grounded out to end the game with the tying run on second. So it goes.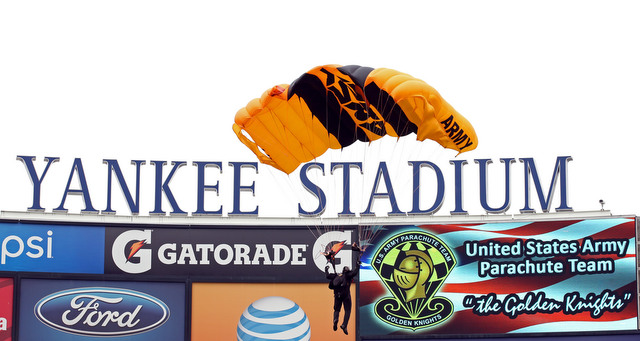 Leftovers
Chasen Shreve and Adam Warren threw the final three innings in relief of Pineda and combined to allow two base-runners. Shreve retired all five batters he faced while Warren walked Nelson Cruz and allowed a dinky little ground ball single to Mark Trumbo. The bullpen gave the offense a chance to get back into the game. Almost happened.
Somehow every starter except Jones and Rob Refsnyder had a hit. Didn't seem like they had that many, huh? The Yankees didn't draw any walks though, which was a bit of a problem. In fact, they saw four three-ball counts all game, including two against Carson Smith in the ninth. The Yankees scored three or fewer runs at home for just the 11th time this season. That's the fewest in baseball.
And finally, one day after Ellsbury had his ugliest 0-for-4 of the season, A-Rod went 0-for-4 with three strikeouts and looked pretty helpless at the plate. Iwakuma and Fernando Rodney got him to take some ugly swings. Baseball.
Box Score, WPA Graph, Standings & More
Here are the box score and video highlights for the game, and here are the updated standings. Also check out our Bullpen Workload and Announcer Standings pages, because if you don't, it means I've wasted a whole bunch of time this year. Here's the win probability graph:

Source: FanGraphs
Up Next
The Yankees and Mariners will wrap up this three-game series on Sunday afternoon. The pitching matchup: CC Sabathia vs. Felix Hernandez. Not ideal!