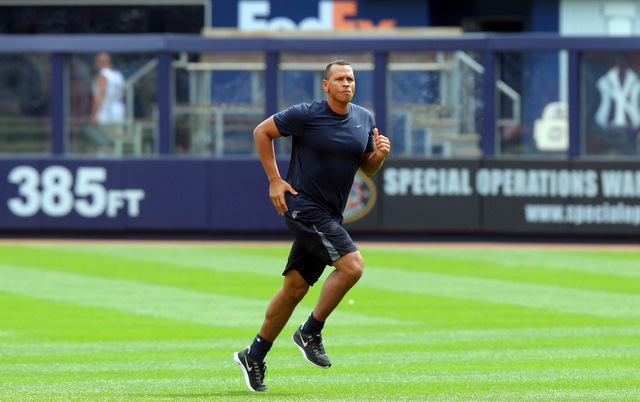 Get a good look at Yankee Stadium this weekend. We're not going to see it for a while. The Yankees are in the middle of a stretch in which they will only play four of 19 games at home. They just wrapped up a six-game road trip and will head out on another ten-game trip early next week. The NYCFC guys are going to have the Stadium all to themselves this month.
Anyway, the Yankees are opening a four-game series with the Orioles tonight. Their five-series winning streak was snapped yesterday, but that was bound to happen at some point. Time to start a new streak tonight against yet another division rival. Did you know the Yankees have played the toughest schedule in MLB to date based on the numbers crunchers at FanGraphs? It's true. That makes their 17-11 record even more impressive. Here is the Orioles' lineup and here is the Yankees' lineup:
The weather in New York is just perfect. Bright blue sky with temperatures in the upper-70s and very little humidity. Just perfect. It'll be just as pleasant tonight. Tonight's game is scheduled to begin at 7:05pm ET and you can watch on YES locally and, depending on where you live, MLB Network nationally. Enjoy the game.