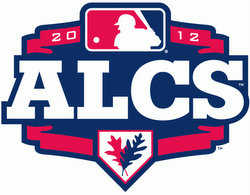 This situation right now is pretty much the closest the Yankees will ever get to being the underdog. They're down two games to none in the best-of-seven ALCS, they haven't hit a lick in the postseason, and the best pitcher on the planet will be on the mound for the Tigers tonight. It's a truly dire situation for Joe Girardi's club.
That's why a win tonight would be huge. The Yankees will have stolen a game from Justin Verlander and injected a little life into what has been a very one-sided series. I don't know about the players, but I think the emotional pick-me-up for fans would be pretty enormous. It's easy to be (very) down on the club right now, but going into Comerica Park and stealing a game from Verlander would be a great way to get back into the series and remind everyone who finished the season with the best record in the league. Here are the lineups…
New York Yankees
LF Brett Gardner
RF Ichiro Suzuki
1B Mark Teixeira
2B Robinson Cano
DH Raul Ibanez
C  Russell Martin
3B Eric Chavez
CF Curtis Granderson
SS Eduardo Nunez
RHP Phil Hughes (16-13, 4.23)
Detroit Tigers
CF Austin Jackson
LF Quintin Berry
3B Miguel Cabrera
1B Prince Fielder
DH Delmon Young
RF Andy Dirks
SS Jhonny Peralta
C  Alex Avila
2B Omar Infante
RHP Justin Verlander (17-8, 2.64)
It's chilly in Detroit but that's all. Classic playoff weather. Tonight's game is scheduled to start a little after 8pm ET and can be seen on TBS. Enjoy.
Ticket Update: If you want to catch any game in this series, either in New York or Detroit, make sure you check out RAB Tickets for some sweet last minute deals.