With the loss to Tampa Bay last night, the Yankees fell below .500 on their latest home stand, to 3-4. Thankfully, they still have three more pseudo home games to go. While they won't be playing in the friendly confines of Yankee Stadium, they'll still have a hometown crowd behind them this weekend as they face off with the Mets at Citi Field. A bout with the National League might be just what the Yanks need to rebound from a tough week at the Stadium.
The Teams
The New York Mets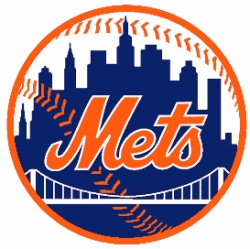 At 20-22, the Mets currently reside in the NL East's basement. That's not as bad as it sounds, of course, since there are more than a few terrible NL teams. Five teams have fewer wins than them, one has the same number, and two have just one more, so the season is far from lost for the Flushing faithful. They need a strong series just as much as the Yanks.
Batting stats (NL rank)
BA: .246 (13th)
OBP: .320 (14th)
SLG: .385 (12th)
wOBA: .315 (13th)
The Mets lineup features a number of poor bats, including right fielder Jeff Francoeur, who has cooled off considerably after a torrid start. Management finally wised up and jettisoned Mike Jacobs and replaced him with Ike Davis, and the difference has been tremendous. Jose Reyes has also turned in an underwhelming season so far.
Pitching stats (NL rank)
ERA: 3.97 (7th)
FIP: 4.37 (12th)
K/9: 7.70 (5th)
BB/9: 4.54 (16th)
WHIP: 1.49 (13th)
LOB%: 76.5 (4th)
That last number pretty much explains the rest of them. The Mets have a good team ERA, but that's because they've been able to strand the inordinate number of batters they've walked. This appears a bit odd, considering the Mets have the third lowest ground ball percentage in the league. Keeping the ball on the ground can help prevent base runners from advancing more than one station. Still, the Mets have fared well with men on base, and it has helped their run prevention unit considerably.
New York Yankees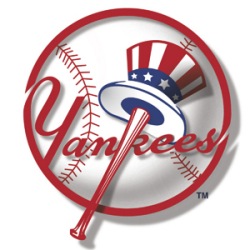 Even after the rough homestand the Yankees still own the second best record in the AL at 25-16. A few teams are close — Toronto has as many wins but two more losses — so the Yankees have to make a quick turnaround after a rough patch. They're still missing Jorge Posada, Nick Johnson, and Curtis Granderson, but will have Nick Swisher back for the weekend series.
Batting stats (AL rank)
BA: .279 (1st)
OBP: .365 (1st)
SLG: .453 (3rd)
wOBA: .364 (1st)
Even while missing a number of starters in recent weeks, the Yanks have only gone through one real dry spell with the bats. Otherwise they've hit the cover off the ball, as their AL ranks indicate. For what it's worth, and it's probably only worth something to die-hard statheads, the Yanks are obliterating the rest of the league in advanced metrics. Their wOBA lead is by .010, and they've produced 13 more wRAA than the next closest team.
Pitching stats (AL rank)
ERA: 3.93 (3rd)
FIP: 4.41 (9th)
K/9: 6.88 (7th)
BB/9: 3.35 (6th)
WHIP: 1.30 (3rd)
LOB%: 74.0 (4th)
Like the Mets, the Yankees have prevented a good number of runners from scoring, at least relative to the league. They have also done a good job of preventing hits on balls in play — their .280 BABIP ranks second lowest in the AL. Part of that low BABIP comes from a high groundball rate, 44.9 percent, which ranks fourth best in the AL. This is even better, because the Yanks have the highest HR/FB ratio in the bigs. Keeping that fly ball rate down, then, means fewer home runs.