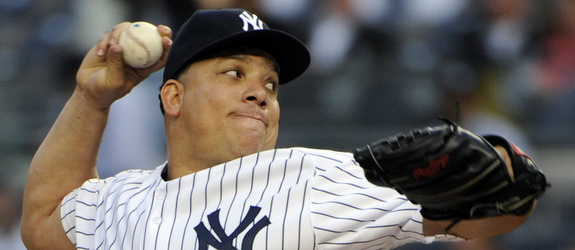 Last night's win was great, but let's get greedy. Bring the pain, Bartolo.
Derek Jeter, SS
Curtis Granderson, CF
Mark Teixeira, 1B
Alex Rodriguez, 3B
Robinson Cano, 2B
Nick Swisher, RF
Andruw Jones, LF
Jorge Posada, DH
Russell Martin, C
Bartolo Colon, SP
Stupid Saturday night games. This one starts a little after 8pm ET and can be seen on both YES and the MLB Network. Enjoy.