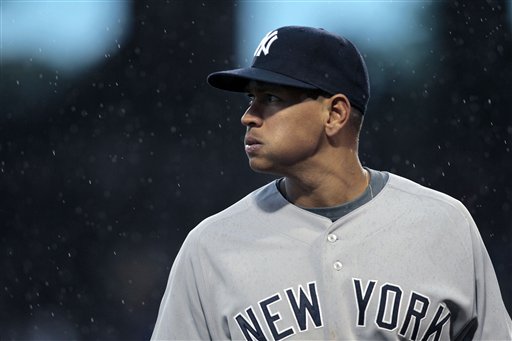 The Yanks have already won this weekend series, but that's never enough. They've got a chance to finish off the sweep in Boston, and when coupled with the Rays getting perfect game'd in Oakland, they've also got a chance to move into sole possession of first place in the AL East. It won't be easy though, the Red Sox are sending their best arm out to the mound in Jon Lester.
Here's tonight's lineup, which looks a bit more like the A-lineup than what they've had to throw out there the last few days…
Jeter, SS
Swisher, RF
Teixeira, 1B
A-Rod, 3B
Cano, 2B
Posada, DH
Thames, LF
Cervelli, C
Gardner, CF
And on the mound, Allen James Burnett.
First pitch tonight is scheduled for 8:05pm ET, and the game can be seen nationally on ESPN. Enjoy.