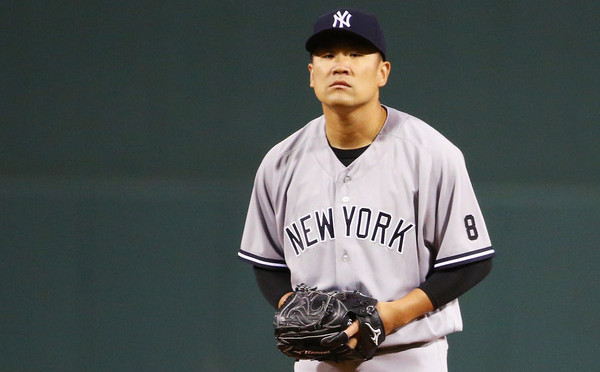 The Yankees are involved in three races right now. The wildcard race is the main one, though their odds are long. Another is the Rookie of the Year race. Gary Sanchez keeps swatting dingers, so he's forced his way into the Rookie of the Year conversation despite not being called up until after the trade deadline. I don't know if Sanchez will win, but he's in the mix. Unignorable.
The third race is the Cy Young race. Masahiro Tanaka is firmly in the discussion at this point. He's not the favorite — is anyone the favorite right now? I don't think so — but when you lead the league in ERA and are top two in FIP and both versions of WAR, yeah, you're a Cy Young contender. Including tonight, Tanaka has three starts left this season, and those three starts could very well decide whether he gets the Cy Young. Here is the Rays' lineup and here is the Yankees' lineup:
C Gary Sanchez
DH Brian McCann
2B Donovan Solano
RHP Masahiro Tanaka
It's hot and humid outside in St. Petersburg but cool and comfortable inside Tropicana Field. Tonight's game will begin at 7:10pm ET and you can watch on YES. Enjoy the game.
Injury Update: Chase Headley (back) is feeling better and took batting practice today. He could be available to pinch-hit. Headley had an MRI during the off-day Monday that showing nothing worrisome … Ellsbury (knee) is back in the lineup, obviously.