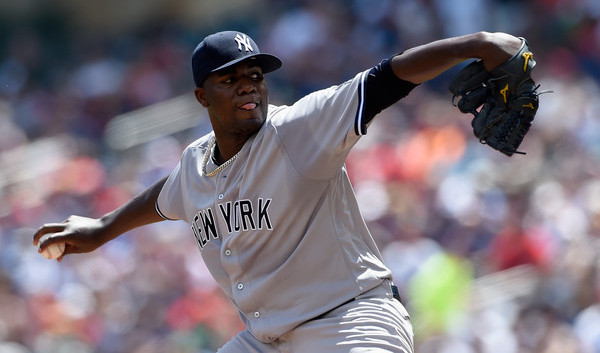 The overall numbers are ugly. Michael Pineda is going into tonight's start with a 5.24 ERA (3.84 FIP) in 89.1 innings this season. Ninety-seven pitchers have enough innings to qualify for the ERA title at the moment, and only ten of those 97 have a higher ERA than Pineda. He's been bad overall this season. There's no denying it.
Most of that damage came earlier in the season, however. Pineda had a 6.92 ERA in his first ten starts and 53.1 innings, but, in his last six starts, Pineda has a 2.75 ERA in 36 innings. Pitching coach Larry Rothschild credits some mechanical tweaks, which have tightened up Pineda's slider, for the sudden success. Is Big Mike here? I'm not ready to say that yet, but I'm hoping to be convinced. Here is the White Sox's lineup and here is the Indians' lineup:
It is cloudy, hot, and humid in Chicago tonight. There is some rain in the forecast too, though hopefully not anything that will interrupt the game. Tonight's series finale will begin at 8:10pm ET. You can watch on YES. Enjoy.