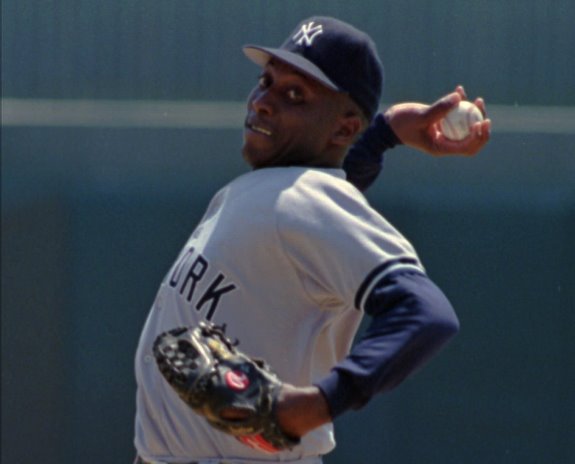 My new thing is looking back at historical transactions, so sue me. Anyway, 18 years ago today the Yankees traded Steve Sax to the White Sox for three players: Melido Perez, Bob Wickman, and Domingo Jean. Sax's three seasons in New York were productive (102 OPS+, two All Star Games), but he was on the downside of his career at (soon-to-be) age 32. Sure enough, he played full-time for just one more season (71 OPS+) before fading off into obscurity.
Perez, just 25 at the time, spent the 1991 season as Chicago's swingman, but he moved right into the Yanks' rotation in '92. He threw 247.2 IP that year, easily the best season of his career (138 ERA+). Three seasons later (another 383.2 IP with a 92 ERA+) he was out of baseball. Wickman was a middling prospect that pitched to a 106 ERA+ in 419.1 IP in pinstripes, and was traded to the Brewers in August of '96 for what amounted to Graeme Lloyd. He had himself a nice long big leaguer career, banking over $42M with five different teams. Jean was just an A-ball prospect at the time, but he reached the big leagues in 1993 and pitched to a 94 ERA+ in 40.1 IP for the Yanks. That was the only major league action of his career, and he was traded to the Astros after the season for Xavier Hernandez.
The Yankees were the big winners of this swap, though from what I remember people either absolutely loved Steve Sax or hated him with a passion. I could be wrong, but I don't remember there being much of a middle ground.
* * *
Here's tonight's open thread. None of the hockey or basketball locals are in action, but the National Championship game (Oregon-Auburn) is on ESPN at 8:30pm ET. I'm going to pick the Ducks just because it's a cooler mascot than a lame old tiger. Chat about whatever, enjoy.