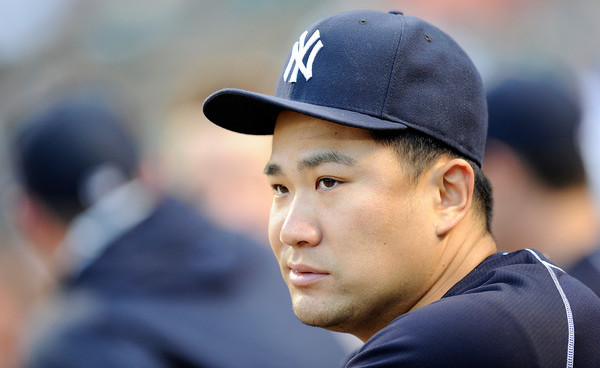 This afternoon the Yankees start a ten-game homestand against three teams they aren't chasing in the standings. Well, technically they are chasing the Blue Jays, but the AL East title is out of reach at this point. The Yankees have to focus on the second wildcard spot. One thing at a time.
The Blue Jays have owned the Yankees since the second half of last season. It's not even funny anymore. They're 18-7 against New York since last year's trade deadline, including 10-3 at Yankee Stadium, and good gravy is that capital-A Annoying. The only way the Yankees can get to the postseason this year is by putting an end to that. They have seven games left with Toronto and they have to start beating them. Here is the Blue Jays' lineup and here is the Yankees' lineup:
It's a little cloudy in New York today but otherwise the weather is really nice. Temperatures in the low-80s and no humidity. Nice afternoon to spend at the park. This afternoon's game will begin at 1:05pm ET and you can watch on YES. Enjoy.
Injury Update: Greg Bird (shoulder) has joined the Yankees but he won't be activated. He's going to rehab with the team rather than in Tampa. Bird threw in the outfield and took swings in the batting cage for the first time since surgery today. He'll face live pitching in Instructional League later this month before heading to the Arizona Fall League.
Rotation Update: Joe Girardi said the plan right now is to replaced the injured Chad Green with a bullpen day on Wednesday. There are eleven relievers in the bullpen right now, plus the Yankees could always call up more now that rosters expanded, so innings won't be a problem. Will they be quality innings? That's a very different question.