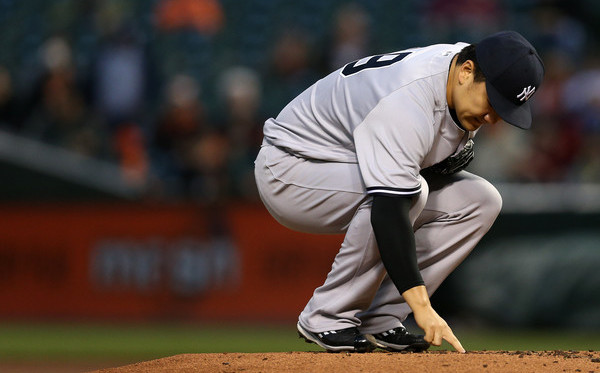 The Yankees may be starting to right the ship. They've won four of their last six games and they have the right guy on the mound to keep things going tonight: Masahiro Tanaka. Tanaka has been one of the best pitchers in all of baseball so far this season, and he's coming off that eight inning masterpiece against the Orioles. Hopefully his teammates provide a little more run support tonight. Here is the Royals' lineup and here is the Yankees' lineup:
It has been cloudy and overcast all day in New York, though there is no rain in the forecast. There have been better nights for baseball. Tonight's game is going to begin 7:05pm ET and you can watch on YES locally and MLB Network nationally. Enjoy.
Injury Updates: Mark Teixeira has neck spasms and is day-to-day. It's been bothering him for a while, apparently … Jacoby Ellsbury (hip) has only done some light jogging and is not yet ready to run full sprints … Alex Rodriguez (hamstring) is "progressing," per Joe Girardi.