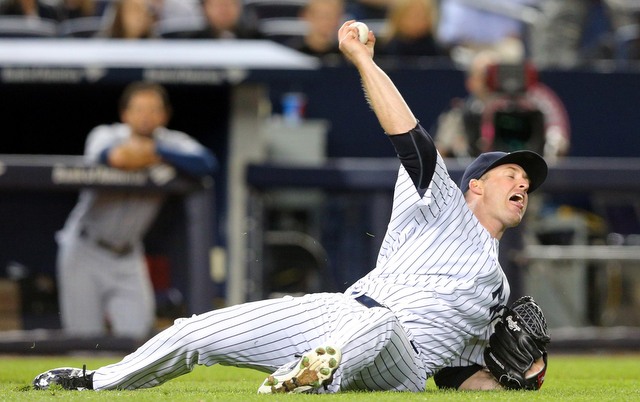 The Yankees are coming off a pretty damn awesome three-game sweep of the Red Sox in Fenway Park, their best and most impressive series since at least 2012. I still have a baseball hangover. Tonight's series-opener against the Blue Jays in Toronto almost feels like a trap game after such a hectic and nail-biter of a win last night. Hopefully that isn't the case.
You know what the Yankees could really use tonight? A blowout win. A blowout win and at least six innings from Chase Whitley so Chasen Shreve and either Chris Martin or Esmil Rogers can handle the rest. Both Dellin Betances and Andrew Miller have worked a lot lately — they've both pitched in five of the last eight games — and it would be nice to give them a real night off, a night in which they don't even have to think about warming up. Here is the Blue Jays' lineup and here is the Yankees' lineup:
It's cloudy and cool in Toronto this evening. Not sure if they'll have the Rogers Centre roof open or not though. First pitch is scheduled. First pitch is scheduled for 7:07pm ET and can be seen on YES. Enjoy the game.