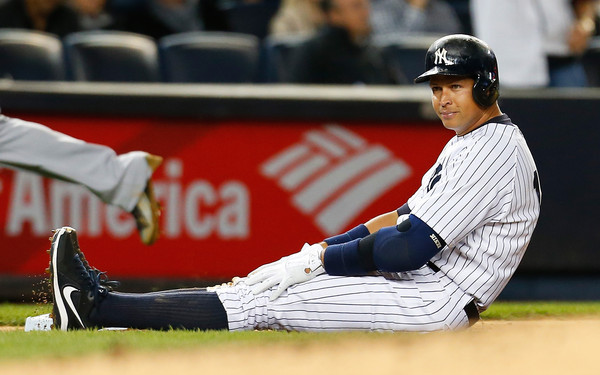 As expected, no Yankees were voting into the starting lineup for the 2015 AL All-Star Team, it was announced tonight. No Yankees were close to the top spots at their positions in the various fan voting updates in recent weeks. The starters were announced during a live television broadcast on Sunday night.
This will be the first All-Star Game without a Yankee in the starting lineup since 1999, believe it or not. The starters for both the AL and NL can be seen right here. Here are the final voting results for the NL and here are the final voting results for the AL:
Jacoby Ellsbury, who hasn't played in weeks, was the closest Yankee to a starting spot, and he was a mere 7.6M votes behind Alex Gordon for the final outfield spot. Brian McCann and Alex Rodriguez were well short of the top spots at catcher and DH, respectively. Mark Teixeira wasn't even in the top five at first base.
The rest of the All-Star Game rosters will be announced Monday night. Dellin Betances is the only Yankee who seems like a lock for the game, though McCann, A-Rod, Teixeira, and Brett Gardner certainly have strong cases as well. We'll find out tomorrow.
The 2015 All-Star Game will be played on Tuesday, July 14th in Cincinnati.