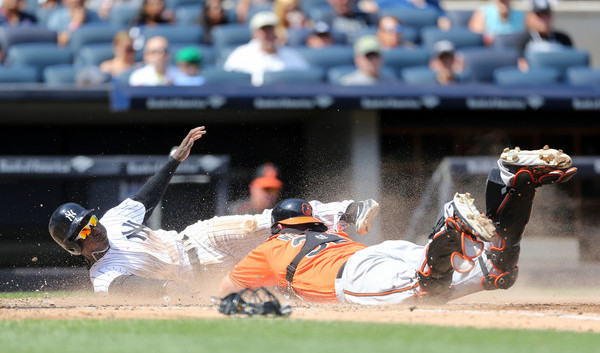 The Yankees are rolling right now. They've won their last four games and outscored their opponents 37-10 in the process. They're also now only 2.5 games back of the second wildcard spot, and a win over the O's today would bring them to within 1.5 games. The Yankees haven't been that close to a playoff spot since April 13th. April 13th! That was seven games into the season. Yeah, it's been a while.
Of course, to get to within 1.5 games of a postseason spot today, the Yankees have to do something they haven't done all season: sweep a three-game series. They have swept a four-game series this year — two of them, in fact (A's and Angels) — but never once a little three-game series. They're 0-6 in the third game when winning the first two games of a three-game series in 2016. Yuck. Change that today, fellas. Here is the Orioles' lineup and here is the Yankees' lineup:
It's another nice and sunny afternoon in the Bronx. Pretty wonderful baseball weather. This afternoon's game will begin at 1:05pm ET and you can watch on YES. Enjoy the game.