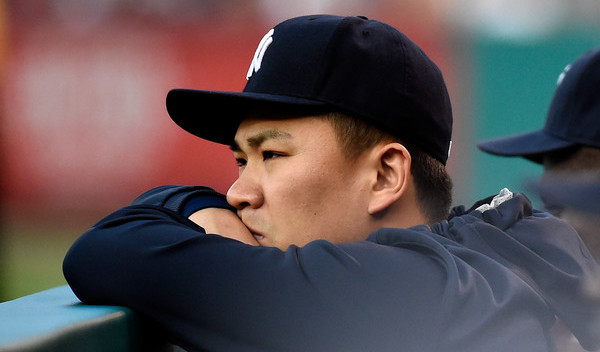 This weekend's series with the Rays is pretty important. I mean, all games against AL East rivals will be important going forward because the division is so tight. Every single game matters. Each win in July is one less you need in September.
Masahiro Tanaka will be on the mound tonight following two really shaky starts that featured six total home runs allowed. Three in each start. The Yankees might be tied for first today, but it's hard to see them staying atop the division if Tanaka doesn't straight himself out. Here is Tampa Bay's lineup and here is New York's lineup:
Absolutely flawless weather in New York today. Beautiful blue skies, just enough clouds, temperatures in the high-70s/low-80s, and a nice cool breeze. Just perfect. This is what I want the weather to be for the rest of my life. Tonight's game will begin at 7:05pm ET and you can watch on YES locally and MLB nationally. Enjoy the game, folks.
Rotation Update: Ivan Nova will start Sunday on normal rest, Joe Girardi told reporters. CC Sabathia is being pushed back to Wednesday to give him extra rest, and also extra time to work on things in the bullpen. Also, pushing him back means Sabathia will a) make just one start before the All-Star break instead of two, and b) not face the division rival Rays and Red Sox these next ten days.
Injury Update: Looking for a timetable for Jacoby Ellsbury's return? Well we're not getting one. Girardi basically said he'll be back when he's back. Ellsbury (knee) has played two minor league rehab games this week but has had to sit out two others with fatigue. He is not playing for High-A Tampa tonight.
Roster Updates: In case you missed it earlier, Carlos Beltran was placed on the 15-day DL with an oblique strain. Taylor Dugas was sent down as well and both Ramon Flores and Gregorio Petit were called up.