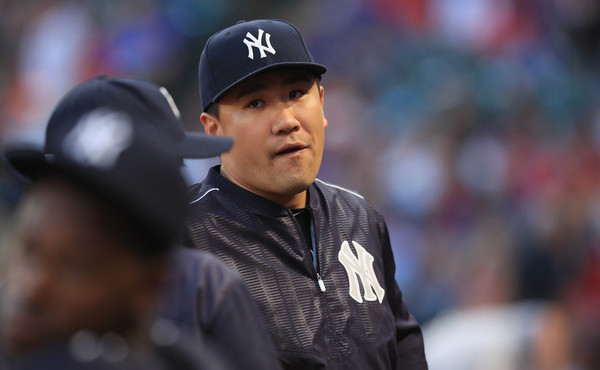 The search for offense has led the Yankees to Fenway Park. They're in Boston this weekend and will play the first of three games against the Red Sox tonight. Will they score runs? Probably! Enough to win? Maybe! I sure hope so. The Yankees have won only four of their last 14 games and gosh, that's awful.
I guess the good news is the Yankees have their best pitcher on the mound tonight with a rested bullpen behind him. Still though, the name of the game is offense. The Yankees have to start hitting like right now. We're starting to reach the point where this isn't a slump anymore. Here is the Red Sox's lineup and here is the Yankees' lineup:
It is cloudy and chilly in Boston this evening, but there's no rain in the forecast, so that's good. Tonight's game will start a little after 7pm ET. You can watch on YES locally and MLB Network nationally. Enjoy the game folks.