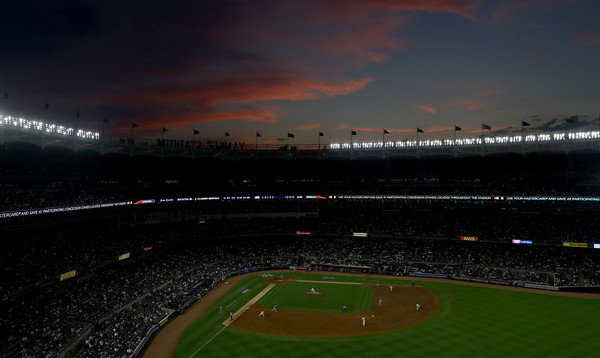 Welcome to the most important series of the season. To date, anyway. The Yankees are chasing the Orioles (and the Tigers, Mariners, Royals, and Astros too) in the wildcard race and the O's are in the Bronx this weekend for a three-game set. This is a chance to gain a lot of ground, even if the Yankees still have a relatively small chance at the postseason. Here is the Orioles' lineup and here is the Yankees' lineup:
It's cloudy and really warm in New York today. There's no rain in the forecast though, so that's good. Tonight's series opener will begin at 7:05pm ET and you can watch on WPIX. Enjoy the game.
Notes: Sad news: Brian McCann's grandmother passed away and he is away from the team. He could return as soon as tomorrow, Joe Girardi said … Girardi also said there is a "distinct possibility" Bryan Mitchell will pitch in the big leagues this season. Mitchell (toe) was recently activated off the 60-day DL and optioned to Triple-A so he could continue to make up for lost innings.