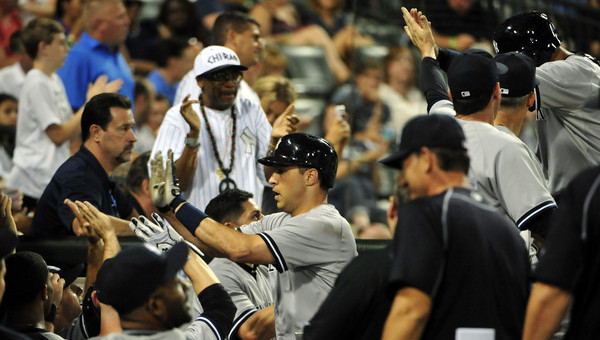 For the second time in his career, Bryan Mitchell will start for the Yankees this evening. He's making a spot start necessitated by Michael Pineda's forearm injury. Mitchell made one spot start last year, allowing two runs in five innings against the Orioles, but otherwise all of his MLB work has come out of the bullpen.
Mitchell was only able to get stretched out to 65 pitches with Triple-A Scranton after being sent down a few weeks ago, so I don't think he'll be able to throw much more than that tonight. Hopefully Mitchell can get through five and hand it over to Diego Moreno so he can pick up one of those cheap saves in another blowout win. Here is the White Sox's lineup and here is the Yankees' lineup:
It's a little cloudy in Chicago but there's no rain in the forecast. Nice night for a ballgame. First pitch is scheduled for 7:10pm ET and you can watch on WPIX. Enjoy the game.
Roster Move: Nick Rumbelow has been called up and Nick Goody as been sent down, the Yankees announced. Goody pitched each of the last two days and Rumbelow's a fresh arm. Fun fact: Rumbelow was one of Goody's setup men at LSU in 2012.
Rotation Update: Luis Severino will make his first start on Wednesday, Joe Girardi announced this afternoon. Masahiro Tanaka will start Tuesday and CC Sabathia will start Thursday in the three-game series against the Red Sox.