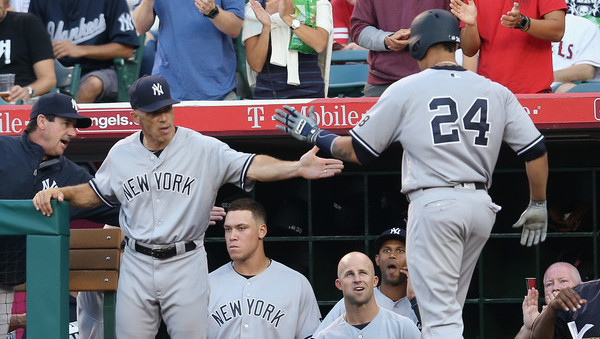 The Yankees have thoroughly manhandled the Angels the last two days, winning the first two games of this series by the combined score of 12-1. Last night they were three outs away from throwing back-to-back shutouts against an AL team for the first time since 2009. (They did it to the Mets in 2014.) The Angels stink, yeah, but it's still fun to see the Yankees playing so well, especially after the kids were called up.
This afternoon's game is a chance to finish not just the series sweep, but the season series sweep. The Yankees are a perfect 6-0 against the Angels this season, and that's pretty cool. The last time they swept a season series of at least seven games was 2009, when they did it to the Twins. Figures. They then swept Minnesota in the ALDS that year too. Here are Angels' lineup and Yankees' lineup for today's game:
The weather is great in Anaheim again. Pretty nice afternoon to spend at the ballpark. Today's series finale is set to begin at 3:35pm ET and you can watch on YES. Enjoy the game.