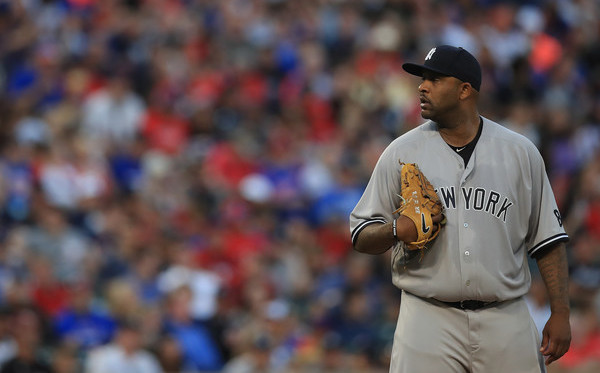 On Friday night, near his hometown, CC Sabathia had his second straight best start of the year, even there was a a 16 day gap between them thanks to a DL stint. Returning from injury, Sabathia was looking to build off of a seven inning, six hit, zero runs, six strikeouts performance against the Orioles. CC responded by striking out eight A's batters over six innings, allowing just three hits plus a walk, and only one run in the Yankees' 8-3 victory. The win–the Yankees' second straight–helped to rinse out the bad taste left in everyone's mouths after the Arizona series, and put the team in position to win the series, which they did with yesterday's victory; they go for the sweep today.
This has all been part of what's been, so far, a renaissance season for Sabathia. Yes, it's only six starts old and he did miss time on the DL already, but things have been about as good as they could be for the Bombers' former ace. He's thrown to a 3.41 ERA and a 3.14 FIP in 34.1 innings so far, which each one of us to a person would've taken before the season started. Though he's twice failed to complete five innings, he's not allowed more than three runs in any start this year and he's done what a fifth starter is supposed to do: keep the team in the game and don't embarrass yourself too much out there. After the last three seasons of ERAs in or around the five's, this year's performance is a more than welcome sight. It would seem that early in 2016, CC is starting to get used to pitching with a diminished fastball. That adjustment is where we can find a possible reason for his 2016 success.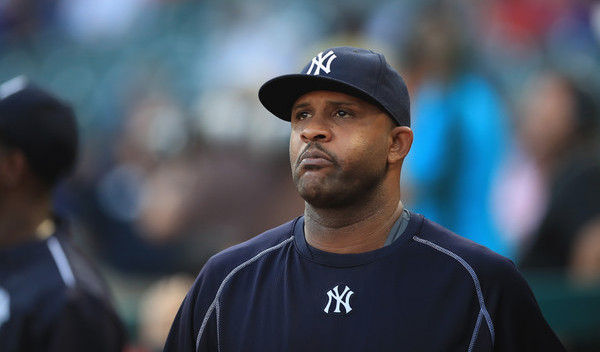 In terms of pitch selection, the biggest difference between 2016 and 2015 is the sinker. That's not necessarily in terms of usage, as it was his most frequently thrown pitch in 2015 as well. In terms of pitch selection, 2016's highlight is more so the apparent elimination of his four seam fastball. The sinker, though, has turned into CC's number one and it has been more effective this year. Though 2015 saw CC getting more whiffs per swing and a higher percentage of grounders on his sinker, batters seem to be having a tough time squaring the pitch up. His foul/swing% on the pitch is up slightly from 38.96 to 40.23%. Additionally, the line drive rate on the pitch has dipped from 27.27% to just 17.50% and the pop-up/balls in play rate has gone from just 1.21% in 2015 to 10.00% this year. He's also yet to give up a homer on the pitch, whereas last year's HR/(FB+LD)% was at 14.47. In general, then, Sabathia's keeping his sinker in a position where it's not getting hit too hard. His cutter–another pitch he's relying more heavily on in 2016–has also seen a big jump in grounder percentage, hopping up to 41.18% from 25.00% in 2015.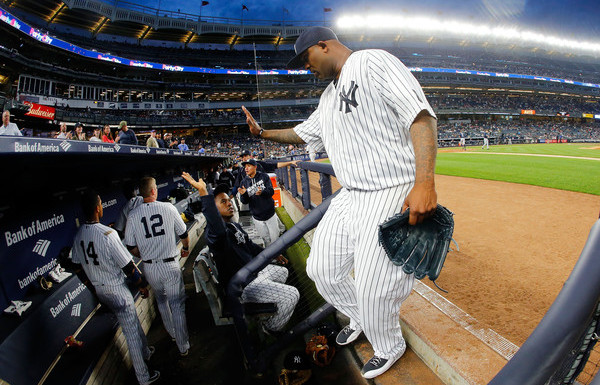 It is still early and these things could be blips that get violently corrected going forward. I've been optimistic about Sabathia in the past and been wrong about it, but I just can't let go of feeling good about him. Call it a hangover from 2009-2012, but I just can't help but believe in this guy. It may not have been a short process and it may not have been anything close to painless, but, dammit, I'm hoping against hope that CC settles into this sort of routine. Long gone are his days of big strikeouts and big innings totals, but as long as he keeps rolling out six or seven innings with three runs allowed, he's doing his job.