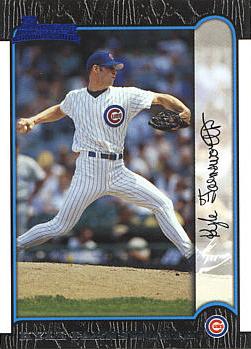 What good is a win without a little controversy? After a long wait — seven days, to be exact — the Yanks finally won a game as they, powered by three A-Rod hits, narrowly beat the A's 2-1.
Mike Mussina pitched 7 strong innings against a team struggling as much as the Yanks were, and Mariano Rivera closed out the final 1.1 innings with 3 K's to nail down his 10th save of the year. But what happened in between Moose's departure and Rivera's arrival was the story of the game.
To start the 8th inning, Joe Torre went with his typical game plan. Now, keep in mind that this game plan has worked approximately three times this year. That's right; just three times this season, Farnsworth has worked 1-2-3 innings. As you can guess, tonight was not one of them.