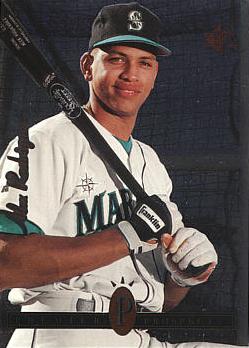 Greetings, RAB faithful, from San Francisco. I'm on vacation for the next week so I'll be posting less frequently than usual. But Joe and Mike will have the same great content they always have.
I wanted to chime in briefly on this A-Rod flurry of news. Since the All Star Break, we've heard a report say the Yanks were willing to negotiate with A-Rod now; a report saying that Scott Boras, A-Rod's agent, expects the future Hall of Famer to be earning $30 million annually real soon; and a report today saying that the Yanks won't bid against other teams for A-Rod's services.
The three of us have been notably silent on these developments over the last few days for the simple fact that they are not really newsworthy. The Yanks' initial stance was overblown according to subsequent reports. No team would ever engage in intense A-Rod style contract negotiations while attempting to overcome a sloppy start and 10-game deficit. And the Yanks wouldn't negotiate with A-Rod during the season while ignoring Mariano Rivera's and Jorge Posada's current contract situations.
Today's news is another meaningless piece of unsourced journalism. The Daily News, in an effort to one-up the Post, found some anonymous source in the Yankee organization who said the team won't bid for A-Rod's services. Who knows if it's true? To speculate on that would be pointless, but as MLBTradeRumors notes, if A-Rod opts out, that's probably going to be the end of his run in pinstripes.
What we do know is that Scott Boras will use all of his leverage — an opt-out clause (you can think Tom Hicks for that one), A-Rod's 31 HR and 87 RBI in 86 games — to secure a mega-deal for his biggest client. It could be an extension; it could be a whole new contract. But something will happen. That's it. That's the story. None of the rest of this carries any weight at all.
Now back to our march to the playoffs…