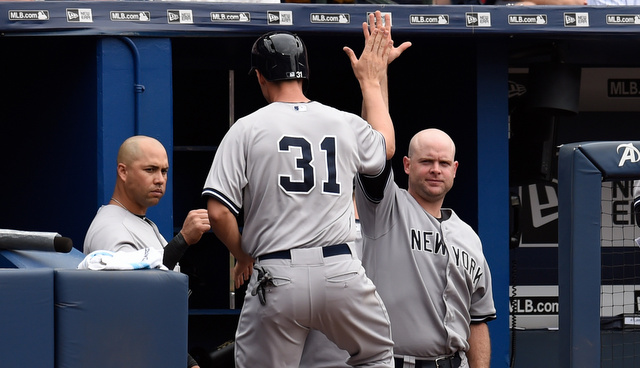 These late-season series with the Red Sox used to have a lot more pizzazz, you know? That was back when both teams were in contention. The last few years either the Yankees or Red Sox — or both, in the case of last season — were out of the race, and the games didn't have the same intensity they once did. Don't get the wrong, the games are still pretty intense, just not as intense as they were seven or eight years ago.
Anyway, this season the Red Sox are out of contention while the Yankees remain atop the wildcard standings and are a good series away from being in first place in the AL East. They took care of business in Atlanta over the weekend, but the Red Sox are better than the Braves, so this series won't be easy. It never is when these two teams meet. Here is Boston's lineup and here is New York's lineup:
Nice day in Boston. A little cloudy but not much, and there's no rain the forecast. It's warm too. Temperatures are in the mid-80s and won't drop into the 70s until late tonight. The game is scheduled to begin at 7:10pm ET and you can watch on YES locally and ESPN nationally. Yanks-Sox is still Grade-A ESPN fodder. Enjoy the game.
Injury Updates: Mark Teixeira (leg) is not feeling better so the Yankees sent him back to New York for tests. He's out for this series. "We're not happy with where he's at. Just trying to get him healthy," said Joe Girardi. The Yankees really Metsed this one by not putting him on the DL … CC Sabathia threw approximately 30 pitches in the bullpen today. It was his first time throwing off a mound since landing on the DL. He'll likely throw one more bullpen session before facing hitters. Also, Brian Cashman said he expects Sabathia to return as a starter, not a reliever.