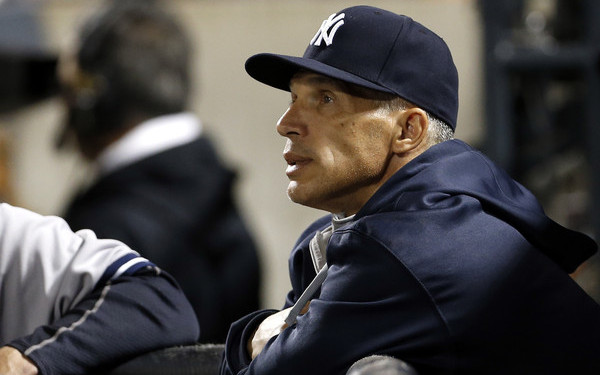 Once again, the Yankees and Blue Jays are set to play their biggest game of the season. The Yankees arrived in Toronto today 2.5 games back of the Blue Jays in the AL East — two back in the loss column! — which means a sweep of this three-game series puts them in first place. A sweep against this Jays squad feels like it would be a minor miracle, however.
One game at a time though. Gotta win one before you can win three, as I'm sure someone said once upon a time. Adam Warren vs. David Price is tonight's pitching matchup, and since this will be Warren's second start back in the rotation, he'll still be on a limited pitch count. That means we'll see the bullpen at some point. Good thing the big three relievers all got a chance to rest last night, huh? Here is Toronto's lineup and here is New York's lineup:
The internet tells me it was a very nice day in Toronto today. Sunny and cool with temperatures in the mid-60s. Looks like they'll have the Rogers Centre roof open tonight and probably the rest of the series too. Tonight's game will begin at 7:07pm ET and you can watch on YES. Enjoy the game.
Injury Update: Masahiro Tanaka (hamstring) remained in New York and went through a normal workout. He's expected to either make his next start, or even pitch before that … Nathan Eovaldi (elbow) still has inflammation and will not throw for another week. That pretty much guarantees he won't come back as a starting pitcher, even if the Yankees make a deep postseason run. There's just not enough time to get him stretched all the way back out.