There are 13 questions in this week's mailbag. Use the RABmailbag (at) gmail (dot) com email address to send us anything throughout the week. Questions, links, comments, whatever.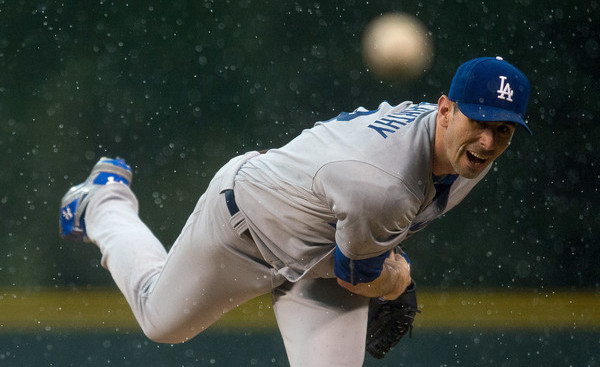 Lou asks: What are your thoughts about a possible reunion with Brandon McCarthy? Dodgers almost packaged him with Puig to Brewers and McCarthy pitched well his first time with Yankees. Could be a good #4 and lessen dependence on Cessa, Green or Warren as starters and not pressure Severino at outset.
I wanted the Yankees to re-sign McCarthy two years ago but definitely not at that price. The $12M annual salary is fine. It's a bargain in this market, if anything. The years are the problem. Four years for a guy with zero track record of staying healthy is asking for bad news. I wouldn't even have done three years and I'm pretty sure I wrote that at some point that offseason.
McCarthy, now 33, made four starts last year before blowing out his elbow and needing Tommy John surgery. He came back this year, made eight starts, then had to be shut down with a hip problem. Chances are he's done for the season. McCarthy has thrown only 54.2 innings the last two years, and even then he was hurting, so we don't really know what his stuff looks like nowadays. I don't think it's safe to assume he'll be the guy we saw with the Yankees two years ago again.
As with any move, it all depends on the price. If the Yankees can get McCarthy cheap, as in one or two low-grade prospects, then it might be worth taking on his salary as long as the medicals check out. He was reportedly set to be included in the Ryan Braun-Yasiel Puig trade as a way to offset salary, not as a legitimate chip with trade value. As long as he's healthy and comes super cheap, I'd roll the dice. The upcoming free agent class is so bad.
Michael asks: Mike, in the chat this past week you said Billy Butler becomes an FA after this season, regardless. Is this always the case? If a player is released with say 5 years left on a contract (hypothetically), every year he becomes a free agent with the team he signs with on the hook for the league minimum?
Yes. The player's contract with his former team does not apply to his new team. Released players can sign a new multi-year deal with another team, but that never happens. These guys get released for a reason. Jose Reyes had two years left on his contract when the Rockies released him, and the Mets signed him to a one-year contract with a club option for 2017, all at the league minimum. They wanted to be able to bring him back in case he plays well. Yes, the Mets could have simply re-signed him after the season, but now there's no competition. They can pick up the option and not have to worry about Reyes, say, signing with the Nationals because they're offering more playing time. The player's old contract means nothing. Butler will be a free agent after the season.
Dan asks: You mentioned Jorge Mateo earlier as one of the guys you would add to the the 40 man roster. He has played poorly in High A Tampa, is he really a risk to be taken in the rule 5 draft?
Yes, absolutely. Too much upside and too much athleticism at a hard to fill position. A rebuilding team like the Padres, who have had a hole at shortstop for basically their entire existence, would grab Mateo in an instant and figure out a way to make it work. They could use him as a utility infielder at the start of the year and gradually increase his playing time. Mateo is a top 50 prospect in the game. Maybe top 30. Give teams a chance to pick him up for nothing — well, nothing other than the $50,000 Rule 5 Draft fee — and they're going to take it.
Michael asks: To continue the theme of D-Backs players from last week, would the Yankees have interest in Brandon Drury instead of Jake Lamb? Lamb's hit better this year but Drury has more positional flexibility and is a nice player in his own right – might be better than Castro right now. Any thoughts on him?
Drury is basically what the Yankees hope Rob Refsnyder can be. He's a super utility type who can play second, third, and the two corner outfield spots while putting up decent offensive numbers from the right side of the plate. The 24-year-old Drury is hitting .277/.326/.449 (100 wRC+) with 15 homers in 460 plate appearances this year, but the numbers hate his defense, which is why both versions of WAR has him at replacement level.
As with most bench players, I think Drury is pretty replaceable and not worth paying big to acquire. A lot of people seem enamored with the idea of a super utility guy who is in the lineup at a different position every day and actually provides offense too, but that player doesn't exist. Even Ben Zobrist at his peak was a full-time second baseman who occasionally played elsewhere. Is Drury better than Refsnyder? Yeah, probably. I definitely do not believe he's better than Starlin Castro though.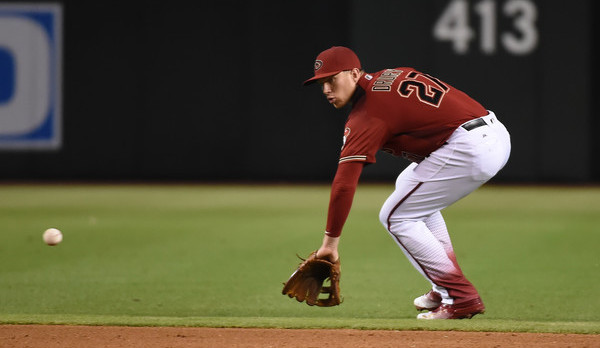 Ethan asks: Given the terribleness of the bullpen and the complete lack of starting pitching this year could you see the Yankees spending big on bullpen? Maybe going for Jansen and Chapman to recreate their 3 headed monster as well as 2 or 3 quality arms?
As I've said, I think the Yankees will definitely add another top notch reliever this offseason, likely Aroldis Chapman because it costs nothing but money. I think earlier this year we saw the "load up the bullpen because the rotation stinks" plan doesn't really work though. Bullpen usage is based on the game situation created by the other players on the roster. If the starter stinks or the offense comes up empty, Chapman or whoever else isn't much help. Would adding another great reliever be a good move? Of course. But it doesn't mitigate the need for rotation help in any way.
Richard asks: Do the Yanks and Giants match up in a trade? If so, what type of package to you think it would take to land Matt Moore?
Basically what the Giants gave up to get Moore, right? His value hasn't changed much the last few weeks. The Giants gave up a good young big leaguer with four years of control (Matt Duffy), a top prospect in Low-A (Lucius Fox), and another lottery ticket prospect (Michael Santos) to get Moore. San Francisco isn't rebuilding. They're not going to take a bunch of prospects. They'll want players who can help in MLB immediately.
Also, I'm not sure I'd want to spend big on Moore even given New York's need for pitching and the crummy free agent class. He hasn't looked all that good since returning from Tommy John surgery last year — he has a 4.62 ERA (4.51 FIP) in 245.2 innings since returning — and things just don't look as easy as they once did. Moore used to throw 95-98 mph and look like he's playing catch. Now there's effort behind every pitch.
I know Moore is young (27) and cheap (owed $26M through 2019 via club options), but that stuff is only good if he's effective, right? The Rays know pitching. They could have kept Moore at an affordable rate for another three years and waiting until he rebuilt some trade value. Instead, they cut bait with his stock down a year after surgery. That's a red flag. I thought Moore was going to be a megastar when he first broke in. That never materialized, and now he's damaged goods.
Alex asks: Is Gio Gallegos an actual bullpen prospect? His stats look good. Is it enough to get a look in spring training and/or a spot on the shuttle?
Yes and no. He's not a top bullpen prospect or anything but he has a chance to pitch in the big leagues at some point. Don't obsess over minor league reliever stats. There are literally hundreds of bullpeners in the minors with sexy numbers. Gallegos had a 1.17 ERA (1.97 FIP) with a 36.5% strikeout rate and a 5.7% walk rate in 84.2 innings between Double-A and Triple-A this year, and that's awesome. He was dominant. More importantly, Gallegos has a mid-90s fastball and a breaking ball that might not be consistent enough to miss bats in the big leagues. He'll be Rule 5 Draft eligible this winter and the Yankees have no room for him on the 40-man roster, so Gallegos could end up getting a look in Spring Training with another team.
Kenny asks: Mike, would taking a flier on Dan Straily next season be worth it? His numbers don't speak to how well he has pitched this season, and he has AL experience with Oakland. What would it take to get him (assuming he's not a FA) and how do you think he would fare being our #3-4 next season? A few top 20 prospects?
The Reds have had Straily in the rotation for most of the season because they didn't have any better options. He's been okay, pitching to a 3.83 ERA (4.82 FIP) in 178.2 innings. His strikeout rate is good (20.3%), but Straily does two things that usually don't work well together: he walks people (9.3%) and he doesn't keep the ball in the park (1.41 HR/9). That's not limited to this year either. Straily's career rates are 9.4% walks and 1.37 HR/9.
Moving an extremely fly ball prone righty (31.3% grounders this year) with an upper-80s fastball who walks people into the AL East and Yankee Stadium probably won't have a happy ending. It's not just the short porch. Straily would have to pitch in the other hitter friendly ballparks in the division too. Unless the Yankees think they can teach him a sinker or something, I think the downside far outweighs the upside here.
Rich asks: Bud Norris DFA by Dodgers, do we take a flyer the last 2 weeks of the season on him???
True story: I once wanted the Yankees to trade for Norris, back when he was with the Astros. He went to the Orioles instead and gave them a good 2014 season (3.65 ERA and 4.22 FIP), but that's about it.
Anyway, the "actually, Bud Norris is good now" stories that made the rounds after the Dodgers got him were so predictable and laughably wrong. He had a 6.54 ERA (5.15 FIP) in 42.2 innings with the Dodgers and over the last two years he has a 5.79 ERA (4.62 FIP) in 196 innings. He also has a reputation for being a major jerk (example). So no. The Yankees should not take a flier on Bud Norris. They're not that desperate for pitching.
Bob asks (short version): The Padres waited until after the Triple-A Championship Game to call up their top prospects. The Yankees didn't. What's going on here? Would SWB's management/ownership be angry at the Yankees for these actions and possibly endanger their contractual agreement?
The Padres are the exception here, not the Yankees. Almost every team prioritizes the needs of the big league club over the minor league postseason. I have no idea why the Padres waited so long to call up top prospects like Austin Hedges, Manuel Margot, and Hunter Renfroe. You'd think they'd want to get as much of a look at them as possible in September. The Triple-A title is relatively meaningless in the grand scheme of things. Being affiliated with the Yankees is far more valuable to the RailRiders than winning a championship. They're not going to be upset over having their roster gutted every September. And, if they are, other Triple-A franchises will line up for a chance to be affiliated with the Yankees brand.
Dan asks: I know you've said before that no prospect is untouchable but with the new additions from the trade deadline do you still feel that way? If so which ones? I know prospects are completely unreliable but everyone falls in love with them. (Can't what to see Frazier drop bombs in pinstripes)
Still feel that way. Among the guys still in the minors, Clint Frazier and Gleyber Torres are the two guys I'd least like to give up, but if they can get the Yankees a good young starter, they'd be foolish not to make them available. I consider Frazier the better prospect, though I'd trade him before Torres, weirdly. The Yankees are loaded with outfielders at the upper levels. Torres is going to play the infield, likely either short or third, and a potential star at those positions is more necessary long-term than a big outfield bat.
Mike asks: Which is more likely to happen, Tanaka winning the AL Cy Young Award or Sanchez winning the AL Rookie Of The Year Award?
Gary Sanchez winning Rookie of the Year. Masahiro Tanaka's been awesome, but there are a whole bunch of other guys performing just like him. Sanchez has burst onto the scene with a historically great start to his career. He has no peers. I mean, he's hit 19 homers in 44 games this year. I would have been thrilled if he hit 19 homers across the full season as the starting catcher. I think Sanchez winning Rookie of the Year is far more likely than Tanaka winning the Cy Young at the moment.
Julian asks: I've noticed that Eric Young Jr has only pinch ran once since rosters expanded when they called him up to pinch run. Why are they not using him more?
He's pinch-run twice, actually. Young has appeared in three games as a Yankee:
September 2nd: Played an inning in center field at the end of a blowout loss.
September 6th: Pinch-ran for Brian McCann with two outs in the eighth inning of a game the Yankees led by one. Chase Headley homered two pitches later. This was the Brett Gardner catch game against the Blue Jays.
September 18th: Pinch ran for Sanchez with two outs in the ninth inning of a game the Yankees trailed by one. Mark Teixeira flew out to end the game four pitches later. Young never attempted to steal.
The Yankees haven't had very many opportunities to use Young as a pinch-runner this month. I don't remember any "why isn't he pinch-running?" moments at all. This could change in a hurry. Young could pinch-run three times this weekend for all we know. Generally speaking though, the September pinch-runner rarely has a big impact. He'll appear in a handful of games and that's it.