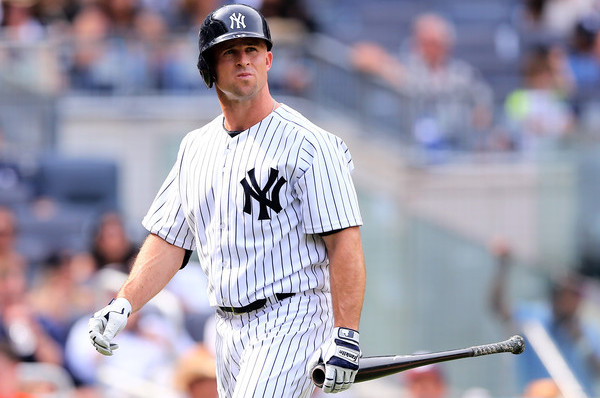 The Yankees have scored four (4) runs in their last four (4) games. We can bitch and moan for hours about bullpen usage and all that, but ultimately it hasn't really mattered because the Yankees aren't scoring at all. It happens! Offenses slump. But, you know, it is annoying. And it's costing them games in the standings.
So today's secondary goal is score a bunch of a run. The primary goal is not getting swept by a Blue Jays team that sure looks like a powerhouse now that they have the pitching to match the hitting. I don't care if the Yankees win 1-0 or 24-22 this afternoon. Just win. Can't get swept at home by the Blue Jays. That would be Very Bad. Here is Toronto's lineup and here is New York's lineup:
It's a lovely day for baseball in the Bronx. A little cloudy but the sky is blue, the sun is shining, and it's not overwhelmingly hot. Good afternoon to spend at the ol' ball yard. First pitch is scheduled for 1:05pm ET and you can watch on YES. Try to enjoy.
Rotation Update: The Yankees have 16 games in 16 days starting Tuesday and Joe Girardi said they will likely insert a spot sixth starter at some point to give everyone in the rotation extra rest. My guess is Bryan Mitchell would make that start unless all hell breaks loose and he's needed in long relief a few times. We'll see.