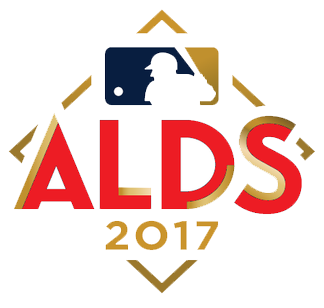 The Yankees aren't done yet. They won an instant classic in Game Three last night to force Game Four tonight. What a game that was, huh? Masahiro Tanaka was marvelous, Aaron Judge robbed a home run, Greg Bird hit the home run, Aroldis Chapman nailed down the save … that's one of those games we're going to remember for a long time.
Tonight, the goal remains the same. Win a game to extend the season. Don't worry about Game Five, don't worry about the ALCS, just win tonight. The Yankees have Luis Severino, their best starting pitcher, on the mound and he's looking to pull a 1996 Andy Pettitte. Pettitte got rocked in Game One of the World Series that year, then came back to dominate in Game Five.
Severino struggled against the Twins in the Wild Card Game, recording just one out and allowing three runs, and now he's looking to redeem himself with the season on the line. He was really amped up in the Wild Card Game. Hopefully he got all the postseason jitters out of the way and goes back to being his usual dominant self tonight. The Yankees need it. Here are the starting lineups:
Cleveland Indians
1. SS Francisco Lindor
2. CF Jason Kipnis
3. 2B Jose Ramirez
4. RF Jay Bruce
5. 1B Carlos Santana
6. DH Michael Brantley
7. LF Lonnie Chisenhall
8. C Roberto Perez
9. 3B Giovanny Urshela
RHP Trevor Bauer
New York Yankees
1. LF Brett Gardner
2. RF Aaron Judge
3. SS Didi Gregorius
4. C Gary Sanchez
5. 1B Greg Bird
6. 2B Starlin Castro
7. DH Chase Headley
8. 3B Todd Frazier
9. CF Aaron Hicks
RHP Luis Severino
The weather in New York is not great. It's another grossly humid day and it has been raining on and off. The rain has cleared out for now and there's no more in the forecast. At least nothing heavy. We might see a shower or two along the way, but I don't think it'll be anything that causes a long delay. Tonight's game will begin at 7pm ET and FOX Sports 1 has the broadcast. Enjoy the game.
Pitching Update: CC Sabathia will start Game Five if the Yankees win tonight, Joe Girardi announced. No surprise there. Sonny Gray is available in the bullpen tonight.