Ugh, the Yankees are playing again? The last week hasn't been all that pretty. I'm not sure I want to sit through any more heartbreaking losses. On the bright side, the Yankees are in Tampa to play the last place Rays this week, not in Boston to play the first place Red Sox. The Bombers are 9-7 against the Don't Call Me Devil Rays this season, though they're only 2-4 at Tropicana Field. That includes the three-game sweep in late-July that pushed ownership to sell at the trade deadline.
What Have They Done Lately?
The Rays have been playing spoiler lately. They took two of three from the Blue Jays last week and split four games with the Orioles in Camden Yards over the weekend. Overall, Tampa Bay is 64-85 with a -22 run differential this season. Believe it or not, they were 31-32 at one point. They've gone 33-53 since. Needless to say, this is a must sweep for the Yankees to have any shot at the postseason.
Offense & Defense
Last week the Rays set a new franchise single-season home run record. They've gone deep 205 times this year, breaking the old record of 199 set back in 2009. Despite that, they're still averaging a below-average 4.24 runs per game with a team 100 wRC+. (The Yankees are at 4.21 and 92, respectively.) Since we last saw them, the Rays lost 1B Logan Morrison (wrist) and OF Steven Souza (hip) to season-ending surgery. Morrison hurt his wrist on a swing against the Yankees, as you may remember. SS Matt Duffy (Achilles) is done for the year too.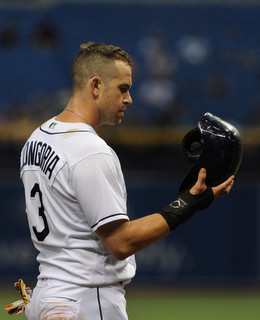 Manager Kevin Cash has a set top of the lineup nowadays: 2B Logan Forsythe (122 wRC+) leads off and is followed by CF Kevin Kiermaier (107 wRC+), 3B Evan Longoria (127 wRC+), and 1B Brad Miller (110 wRC+) in that order. Those four drive Tampa's offense. When they get shut down, they don't score. UTIL Nick Franklin (119 wRC+) and DH Corey Dickerson (98 wRC+) have been hitting fifth and sixth, respectively, in the wake of the Morrison and Souza injuries.
SS Alexei Ramirez (64 wRC+) is a stopgap and 1B Richie Shaffer (94 wRC+) has taken over at first base with Morrison hurt. C Bobby Wilson (88 wRC+), C Luke Maile (60 wRC+), and C Curt Casali (49 wRC+) have been rotating behind the plate in September. OF Jaff Decker (2 wRC+) and OF Mikie Mahtook (25 wRC+) are the Rays' only extra players right now. They're only carrying one extra bench player (a third catcher) even though rosters have expanded. I wonder if they'll call someone else up following the recent injuries.
The Rays are more or less punting defense these days, though Kiermaier is excellent in center and Forsythe, Ramirez, and Longoria are all good to great on the infield. The corner outfield spots and first base are a problem. The three catchers are all cut from the all-glove/no-bat cloth. Kinda weird to see a Tampa team that isn't fantastic defensively, isn't it?
Pitching Matchups
Tuesday (7:10pm ET): RHP Michael Pineda (vs. TB) vs. LHP Drew Smyly (vs. NYY)
Smyly, 27, was the centerpiece of the David Price trade a few years ago, and he has a 4.98 ERA (4.53 FIP) in 28 starts and 164.1 innings this season, so that's not working out as hoped. His strikeout (23.0%) and walk (6.7%) rates are very good, though his home run (1.70 HR/9) and ground ball (30.9%) numbers are really scary. That's bad. His platoon split is tiny thanks to his mid-80s cutter and mid-70s curveball. Smyly does a good job keeping righties off balance with the cutter. His four-seam fastball sits right around 90 mph and he doesn't have a changeup. The Yankees have faced Smyly twice this season. They scored one run in seven innings in April and two runs in six innings in July. I remember neither of those games.
Wednesday (7:10pm ET): RHP Masahiro Tanaka (vs. TB) vs. RHP Alex Cobb (vs. NYY)
Three starts into his return from Tommy John surgery, the 28-year-old Cobb has a 3.06 ERA (3.93 FIP) in 17.2 total innings. His has start was his best; he held the Blue Jays to one run and two hits in 6.2 innings. Cobb has 12 strikeouts and four walks in those 17.2 innings, plus a very good ground ball rate (55.6%). Lefties have had much more success against him than righties so far. Cobb's sinker has sat right around 90 mph in his three starts while his splitter has sat in the mid-80s. He also has a hard low-80s curveball. Everything is down 2-3 mph across the board. That can be scary coming off elbow reconstruction, though Cobb could still be building arm strength. The Yankees scored four runs (three earned) in six innings against the veteran righty last week.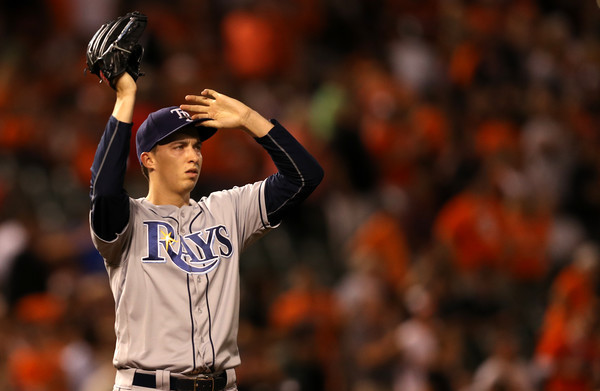 Thursday (7:10pm ET): RHP Luis Cessa (vs. TB) vs. LHP Blake Snell (vs. NYY)
Poor Blake Snell. I watched his last two starts, which included one against the Yankees, and the kid looks completely out of gas. I guess that's not a surprise. He's thrown a career high 144.1 innings. Snell has a 3.87 ERA (3.51 FIP) in 17 starts and 81.1 innings with the big league team. Good strikeout rate (23.9%), good homer rate (0.55 HR/9), bad walk rate (12.7%), bad ground ball rate (36.8%). His platoon split is pretty significant, so Joe Girardi should fill the lineup with righties. Snell sits in the mid-90s with his heater, and his array of offspeed pitches includes a mid-80s changeup, a low-80s slider, and an upper-70s curveball. The Yankees have seen the 23-year-old southpaw three times this year and they've had progressively more success each time: one run in five innings in April, two runs in 5.1 innings in July, and three runs in 2.2 innings last week. They forced Snell to throw 88 pitches in those 2.2 innings.
Bullpen Status
The Rays may not be carrying many bench players, but they sure have loaded up the bullpen. Cash has 13 relievers at his disposal at the moment. Here is his bullpen:
Closer: RHP Alex Colome (1.93 ERA/3.80 FIP)
Setup: RHP Brad Boxberger (3.72/5.21), LHP Xavier Cedeno (3.70/2.63)
Middle: RHP Danny Farquhar (3.16/4.86), RHP Kevin Jepsen (), LHP Enny Romero (5.74/4.42)
Long: RHP Erasmo Ramirez (3.71/4.77)
Extra: LHP Dana Eveland, RHP Eddie Gamboa, RHP Ryan Garton, RHP Steve Geltz, LHP Justin Marks, RHP Chase Whitley
Not the most intimidating bullpen, I'd say. Colome is very good in the ninth and Boxberger and Cedeno have their moments, but that's a relief corps you can't wait to get into. The Rays had an off-day yesterday like the Yankees, so those 13 guys are as fresh as they're going to get. Check out our Bullpen Workload page for the status of Girardi's relief crew.