Got nine questions for you in this week's mailbag, so the answers are kinda short. In case you haven't noticed, the new design eliminated the Submit A Tip box. There's now an email button in the sidebar (right below the YES Network video widget) that you can use to email us mailbag questions each week. The email address is riveraveblues (at) gmail (dot) com. Nice and easy.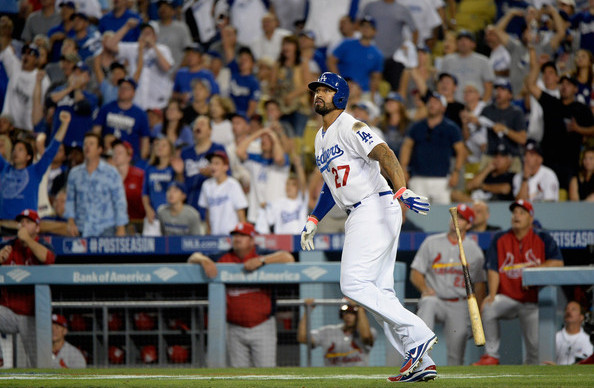 James asks: Dodgers are reportedly shopping Matt Kemp hard, and willing to eat money depending on the return. His defense in CF is declining, so why not try him in the favorable RF dimensions of Yankee Stadium? Also, his power came back a touch last season. Is he a fit?
Kemp moved from center to right field midway through last season and looked okay there, based on what I saw. (I probably watched more Dodgers games last season than any other non-Yankees team. I enjoy Vin Scully. So sue me.) He was still below-average in right, though that could have due to inexperience. Even if Kemp is a below-average defender in right, it won't matter if he hits 25 homers with a 140 wRC+ again. That guy would be a fit for just about any team including the Yankees. The Dodgers are reportedly trying to trade him but I doubt Andrew Friedman will give him away. Kemp is a fit for the Yankees, no doubt about it, I just don't know if the two sides can match up for a trade. I have no idea what Los Angeles is looking for in return. Friedman's history suggests the best possible talent regardless of position.
Isaac asks: It seems the Dodgers had the worst offensive production from catchers last year. With Hanley possibly leaving, what are the chances that the Dodgers take Brian McCann's contract in exchange for one of their surplus outfielders like Joc Pederson or Kemp?
I see zero chance of this happening now that Friedman is calling the shots. Ned Colletti? Maybe they could pull it off. But I think Friedman is going to avoid those types of contracts — top of the market dollars for a players over 30 and in their decline phase — even now with a huge payroll. He's too smart and the Dodgers already have enough of those contracts on the books anyway. Besides, McCann has a full no-trade clause and I don't know if he'd be willing to accept it to go so far away from home (he's from the Atlanta area) and back to the NL, where he won't be able to DH as he ages.
Mark asks: Let's say that the latest news on Alex Rodriguez gets him permanently banned from MLB. If this were to happen and you were the GM, how would your offseason wish list change?
I'm honestly not sure it would change much. I'm not expecting A-Rod to contribute anything next year, though getting banned would free up a roster spot and a ton of cash. Maybe make a bigger push for someone like Mike Morse? Maybe go all-in on Andrew Miller in addition to David Robertson? I wouldn't do anything crazy, like suddenly go after Max Scherzer just because Alex is no longer around. In reality, losing him wouldn't change much on the field. The extra money would definitely help if spent wisely, which is easier said than done. Pumping it into one huge contract only continues the cycle the team is in right now, trying to contend around a mess of bad contracts.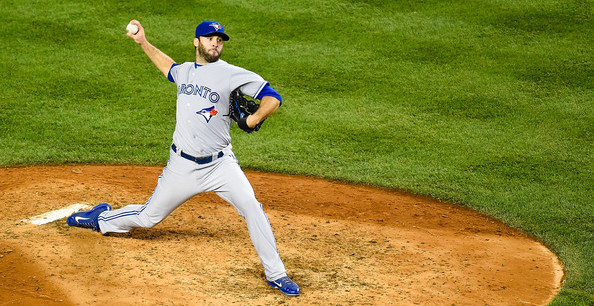 John asks: I have had an irresponsible man-crush on Brandon Morrow since his first season with Seattle, and have pondered the possibility of the Yankees acquiring him many times (and was subsequently disgusted when he was traded for Brandon League). Now that he is a FA, how much would you be willing to pay for a guy that could be, when healthy (big IF), a K Machine in the bullpen or back-end of the rotation?
I thought the Blue Jays were going to exercise their $10M option for Morrow after the season, but they walked away instead. That's something of a red flag, no? He's hurt all the time and they know him better than anyone, and they decided to let him go rather than pay a reasonable $10M salary. Morrow has huge stuff and I think it's time to stick him in the bullpen because it's obvious the rotation isn't working out health-wise. Maybe a Betances-esque multi-inning setup role is in his future? That would be awesome. The FanGraphs crowdsourcing predicts a one-year deal worth $6M for Morrow and that seems like the kind of roll of the dice the Yankees can afford to take, especially if Robertson bolts.
Constantine asks: Now, before I ask this, I'd like to say that I'd much rather keep the status quo with Dellin Betances. Keep him as the 8th inning guy, or even move him to the closer role if D-Rob leaves. But just to play scenarios here, how do you think theoretically moving Dellin to the rotation thanks to his immensely dominant season?
I wouldn't even think about it. He flat out failed as a starter in the minors. Betances couldn't throw strikes and he got hurt a whole bunch. He's said himself that being a reliever has helped him better repeat his delivery and I wouldn't mess with that. Nothing in Dellin's history suggests he can succeed as a starter long-term. It's just way too risky to change his role. Stick Betances back in the rotation and you're likely to get Daniel Cabrera in return. That was the comp way back in the day and I still think it's true today.
William asks: It is readily apparent that the new free agent/draft pick/qualifying offer set up is not working. Not a single player has taken the deal, teams are losing good players and getting little to nothing in return, and players are getting screwed over with the increased love of prospects. The issue is where do we go from here? Could the change be to make the qualifying offer a multi-year deal which a player like D-Rob might take at $13M a year? Maybe make the team automatically get a sandwich pick by merely offering the deal and getting a second if a team picks up the free agent?
I think there will be a big push to completely sever ties between free agency and the draft in the next Collective Bargaining Agreement. That would make big trades more common, at least in theory, which would be fun and create headlines for the league. Maybe the solution is giving the player's former team a draft pick without forcing his new team to forfeit him? I don't remember where I read this, but someone suggested making the qualifying offer a standing offer all offseason, and I like that idea. Teams will be more hesitant to make the offer because that's a big chunk of money they have to be prepared to absorb at any time in the winter. There would be fewer qualifying offers in that case. Again, in theory. Either way, the system is still broken and I have little reason to think MLB and the MLBPA will find a solution that actually makes sense. They've shown they are pretty damn good at implemented solutions with unintended consequences.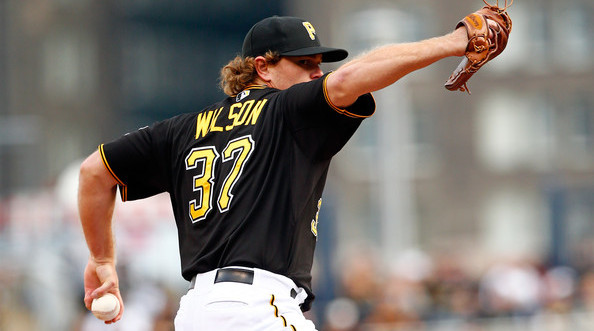 Shaya asks: Will the pickup of Justin Wilson have any effect on Jacob Lindgren and/or Tyler Webb? Since Lindgren and Wilson both seem to not have platoon splits will they bring both of them to NY? Do they have room for both of them?
Adding Wilson doesn't really change anything with Lindgren or Webb going forward. Maybe it means David Huff is more likely to be non-tendered, but that's not a big deal. There is plenty of room in the bullpen for all three of Wilson, Lindgren, and Webb, if that's what it comes to. All three guys have multiple minor league options remaining — Wilson has two left and the other guys have all three (they haven't been added to the 40-man roster yet) — and that creates some competition, which I view as a plus. Make guys earn their spot and keep the best.
Christopher asks: Is the MLB fanbase over interleague games or do they still draw bigger crowds? If the league were to expand with one team each in the NL and AL, which cities would land teams?
I don't know how to easily look up the attendance numbers, but I'm guessing interleague games draw better because MLB is still doing them year after year. Now they kinda have no choice because there's an odd number of teams in each league. I do think expansion is on the horizon, within the next 10-15 years or so. Baseball is super healthy financially and there are no shortage of cities for new franchises. Portland and San Antonio are the two cities I've seen mentioned most often as potential landing spots. I definitely think the New York market could support a third team (Brooklyn?) but it'll never happen because of territorial rights. Montreal and Monterrey are other options if MLB wants to expand outside the United States. The talent pool would be further diluted, sure, but as long as there is gobs of money to be made, it'll happen.
Brian asks: Why aren't the Yankees making keeping Hiroki Kuroda more a priority? He was unbelievably consistent the last three years and didn't show any signs of slowing down the stretch last year. Every year injuries to pitchers crop up so I don't see an issue in developing a lot of starting pitching depth.
Oh I think Kuroda is a priority, I just don't think he's decided whether he will pitch again next season. Earlier this week Brian Cashman said he has been in contact with Kuroda's agent and seemed to indicate they'll pursue him if he decides to pitch again. I wouldn't mistake waiting for Kuroda to make a decision — he's re-signed in late-November/early-December the last two winters — for the Yankees not wanting him back. I think they'll take him back in a heartbeat if he doesn't retire.