By

The Yankees have extended their player development contract with the Triple-A Scranton franchise through 2018, the team announced. The four-year extension is the maximum allowed. "We are excited. When we brought the franchise affiliation here in 2007, we told everyone we were here to stay and we meant business. We couldn't be in a better place," said Brian Cashman in a statement.

After a lengthy affiliation with the Columbus Clippers, the Yankees moved their Triple-A franchise to Scranton for the 2007 season and they've been there ever since. It's a win-win relationship. The Bombers get to keep their extra players 90 minutes away and the Scranton franchise gets the marketing and business perks of being associated with the Yankees. Definite no-brainer and the extension was just a formality. There were no rumblings of moving the Triple-A squad elsewhere. · (6) ·
Well, technically it's 101 games to go right now. After this afternoon's game against the Royals there will be 100 games left in the season. That really doesn't mean anything, but I've always felt going from triple-digit to double-digit games remaining drove home the point that the season isn't young anymore. Early season hot streaks are now something more than a hot streak. Same with slumps.
Anyway, I don't know where I was going with that. I guess that the Yankees need to play better? That kinda goes without saying. I'm yammering. Here is the Royals lineup and here is the Yankees lineup:
It's cloudy and humid in Kansas City but there is no rain in the forecast. This afternoon's game is scheduled to begin a bit after 2pm ET and can be seen on YES. Enjoy.
Injury Updates: Mark Teixeira (wrist) is fine. Joe Girardi is just being proactive and giving him a day off … Shawn Kelley (back) will pitch in another minor league rehab game on Monday and rejoin the team on Wednesday if all goes well … Frankie Cervelli (hamstring) will take ground balls at first base during his rehab assignment.
So much for targeting high school catchers, huh? Actually, so much for targeting high schoolers in general. The Yankees wrapped up the 2014 Rule 4 Draft with their final 30 selections yesterday, and only six of those 30 picks come from the high school ranks. Scouting director Damon Oppenheimer wasn't kidding when he told Chad Jennings they "might lean toward the college guy if everything's equal" the other day.
The Yankees made 39 total picks in this year's draft and the final tally is 24 pitchers, nine infielders, four outfielders, and two catchers. I swear it felt like way more than 24 pitchers while following the draft live. Only seven of the 39 were high school players, the other 32 were from either a four-year college or junior college. You can see every pick at Baseball America. Here is the Day One and Two review. Now let's look over what happened on Day Three.
The Upside Plays
Despite their college heavy approach, the Yankees did land two prep upside plays on Day Three. Florida HS RHP Garrett Cave (17th round) already sits in the low-90s and will touch 95 with his fastball even though there is plenty of room to fill out his 6-foot-3, 190 lb. frame. He also has good athleticism, a promising curveball, and a work in progress changeup. New York will use some of their saved draft pool money to try to sign him away from Florida International. Oh, and as far as I know, he isn't related to OF Jake Cave.
Five rounds later the Yankees selected Connecticut HS 3B Will Toffey (23), who also happens to be one of the top hockey players in the Northeast. He dropped hockey not too long ago and is now focusing on baseball exclusively. Toffey's best tools are his speed and arm strength, though he projects to hit for both average and power from the left side as he gains more experience on the diamond. With a 6-foot-0 and 200 lb. frame with athleticism to spare, Toffey is something of a blank canvas with lots of potential. The team will have to buy him away from Vanderbilt, however.
The Lottery Tickets
Once you get into the late rounds, there's not much a team can do other than gamble on super raw tools and athleticism. The Yankees drafted Stanford OF Dominic Jose (24) even though he was only a part-time player in college, hoping they could smooth out his swing and untap his power potential. Tennessee HS RHP Will Gaddis (36) is a raw thrower. On the position player side, New York also took California HS C Chris Hudgins (35) and South Carolina HS SS Madison Stokes (40). Stokes is expected to wind up at third and is more of a contact oriented, line drive hitter. The Yankees see something they like in each of these guys and will try to get them signed.
Big & Beautiful
It's no secret the Yankees love physically huge players, especially on the mound. Day Three featured a run of massive college pitchers, including Eastern Illinois RHP Matt Borens (11), West Virginia RHP Sean Carley (14), Gonzaga LHP Derek Callahan (16), Concordia RHP Corey Holmes (20), Oregon LHP Porter Clayton (21), Indiana RHP Jake Kelzer (22), and USC RHP Lee Casas (28). Those seven average 6-foot-6 and 223 lbs. Boren, Holmes, Kelzer, and Casas stand 6-foot-7, 6-foot-6, 6-foot-8, and 6-foot-7, respectively. Carley, as you can see, bears some resemblance to Kenny Powers.
Carley and Kelzer are the best prospects of the bunch. They both sit in the low-90s with good sliders, almost non-existent changeups, and questionable control. It's worth noting Kelzer was also on the swim team and has a really loose and athletic body. What more do you expect from double-digit round picks? Both guys were (mostly) relievers in college and figure to continue in that role in pro ball. Clayton walked more batters (26) than he struck out (25) in 36.1 innings this spring, but he has lefty specialist potential because of a low-90s heater and big breaking slurve. Borens should be able to start at the next level and both Callahan and Holmes are pure arm strength guys.
Corner Power
The Yankees draft four first basemen and only two shortstops this year, which is just weird. Usually teams load up on the up-the-middle players, but I guess they're doing that in international free agency next month. Two of the three first basemen selected on Day Two are Grayson County JuCo 1B Chris Gittens (12) and Citadel 1B Bo Thompson (13), both of whom have huge raw power. The third, Oklahoma HS 1B Cameron Warren (39), projects to have power down the road. The other two have it right now.
Gittens is another huge guy at 6-foot-4 and 250 lbs., and he's a better hitter than Thompson because of his bat-to-ball skills and advanced approach. Thompson is basically a brute masher, swinging from his heels and trying to yank the ball 500 feet every at-bat. The Yankees will try to teach him that he is strong enough to hit the ball out of the park with shorter, more controlled swings that make him a better all around hitter. None of the drafted first basemen stand out defensively, so the Yankees grabbed all of them for their bats. In the late rounds, power is a good tool to emphasize.
The Depth Players
Pittsburgh RHP Joe Harvey (19), Grand Canyon RHP Jorge Perez (30), and UNC Wilmington RHP Jordan Ramsey (32) are all bullpen prospects with good fastballs and not so good secondary stuff. Both Alabama RHP Justin Kamplain (18) and Pittsburgh RHP Matt Wotherspoon (34) have the three-pitch mixes necessary to start and I assume they'll continue to do that in pro ball. Arizona State RHP David Graybill (33) played the infield this spring but has pitched in the past, and the Yankees plan to stick him on the mound full-time. That's what they did with Chase Whitley back in the day.
On the position player side, Oppenheimer & Co. opted for experience with Washington State C Collin Slaybaugh (26), Jacksonville State OF Griffin Gordon (27), and William & Mary 2B Ryan Lindermuth (32), all of whom are seniors. They'll help fill out minor league rosters. Same with UC Riverside OF Devyn Bolasky (31), a junior. Other miscellaneous arms include Boston College LHP Andrew Chin (15), Tampa RHP Dylan Barrow (25), and UH-Victoria RHP Andre Del Bosque (38). Some of these guys will sign, some won't. Either way, they're there to be role players around the actual prospects in the minors.
The Legacy Pick
The name says it all: Mariano Rivera Jr. The Yankees drafted Mo's kid out of Iona College in the 29th round because that's what teams do — they draft the kids of their all-time greats. It's been going on for years. Junior told Stan Grossfield getting drafted is "an opportunity that I can't let pass" back in April, though his father has made it clear he wants him to return to school to finish his education. Sounds like something the family will have to work out. Either way, Mariano Jr. is not his father and it's unfair to put any kind of pressure on him or have any real expectations. (He doesn't even throw a cutter.) He's not much of a prospect and the draft pick was more of a thank you than anything. It's nuts we're at the point where Mo's kid is getting drafted out of college though, isn't it?
* * *
Aside from Cave, Toffey, and Connecticut HS RHP Austin DeCarr (3), the Yankees did not draft a ton of upside this year. That is … kinda disappointing. They went very heavy on college players, particularly relievers, which are the types of prospects they've had success developing into MLB players over the last seven or eight years. They stuck to their strengths, basically. Boring but not entirely unreasonable, especially not with the rumored international spending spree on the horizon. This was far from the sexiest draft haul and its impact potential will depend on whether Cave and Toffey turn pro.

Source: FanGraphs
Well, so much for stringing some wins together. The Yankees lost 8-4 to the Royals on Saturday night, making a spirited comeback in the middle innings before the pitching staff coughed it up an inning later. The Bombers have lost seven of their last eleven games. Let's recap:
Phlops: David Phelps has now allowed 18 runs and 32 base-runners in his last 17.2 innings following his latest masterpiece. Five of the first six Royals reached base to start the second inning (the only out was a sac bunt) to give the Royals a quick 3-0 lead, then five of the first seven reached in the sixth inning to plate four more runs. Salvador Perez's three-run homer was the big blow. Phelps allowed seven runs on ten hits and two walks in 5.2 innings, and five of those hits went for extra-bases.
Comeback: Danny Duffy came out of the gate throwing gas, 96-98 all night, and it looked like the Yankees had little chance against him. They did string together a two-out rally in the sixth, with Carlos Beltran's double and Yangervis Solarte's single driving in three runs. Derek Jeter singled and Mark Teixeira walked in the inning. After that, seven of the next eight Yankees made outs. The rally was cool while it lasted.
Leftovers: The Yankees did plate a garbage time run in the ninth on Solarte's double and Brian Roberts' ground out. Teases … Matt Daley served up a monster solo homer to Eric Hosmer and Jose Ramirez threw a scoreless inning, so the usual late-inning guys got a night off … Jacoby Ellsbury had two singles and extended his hitting streak to 12 games … Beltran's double was his first and only hit since coming off the DL … Alfonso Soriano went 0-for-3 with two strikeouts. He's gotta go. Totally cooked.
MLB.com has the box score and video highlights, FanGraphs some other stats, and ESPN the updated standings. Veterans Hiroki Kuroda and James Shields will match up on Sunday afternoon in the third game of this four-game set.
C/OF Peter O'Brien took ground balls at third first base today and will play there tomorrow according to Double-A Trenton manager Tony Franklin, says Nick Peruffo. It was only a matter of time.
Triple-A Scranton (2-1 win over Toledo)
1B Jose Pirela: 0-4, 1 K — they've got him trying out first base too, and not because they're bored either
RF Adonis Garcia & LF Zoilo Almonte: both 1-4, 1 R, 1 HR, 1 RBI — Zoilo struck out
DH Kyle Roller: 0-2, 2 BB, 1 K
C Austin Romine: 0-3
RHP Brian Gordon: 6 IP, 4 H, 1 R, 1 ER, 1 BB, 3 K, 7/5 GB/FB — 60 of 101 pitches were strikes (60%)
RHP Preston Claiborne: 1 IP, 1 H, 0 R, 0 ER, 0 BB, 1 K, 1/0 GB/FB – six of seven pitches were strikes … pretty amazing he jammed all that into seven pitches
The Yankees are in position to win their third straight game tonight, something they've done only twice in the last month. Winning streaks have been hard to come by lately. Not enough offense, not enough innings from the starters, and lately the bullpen's been a little leaky as well. That hasn't been the case these last two days, at least not to the same extreme as the last few weeks, so hopefully the Yankees are starting to dig themselves out of this little hole.
Here is the Royals lineup and here is the Yankees lineup:
It has been raining for part of the day in Kansas City, but it has cleared up and there shouldn't be any problems for tonight. First pitch is scheduled for 7:15pm ET and you can watch on FOX. Yankees and Royals on FOX, on Saturday night. What is this world? Enjoy the game.
By

The Twins have agreed to a contract with free agent first baseman/DH Kendrys Morales, according to Jon Heyman. That came out of nowhere. The Yankees were said to have interest in Morales but not until they took some more time to evaluate Carlos Beltran (elbow) and Mark Teixeira (wrist), so now they'll have to find lineup help elsewhere. Right field and second or third base seem like obvious spots to upgrade. · (50) ·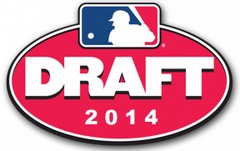 The first two days of the draft are complete, but there are still another few hours and 30 rounds left to go. Thankfully, those 30 rounds will be drafted during a rapid fire conference call with no wait between picks. It's glorious. The entire draft used to be like that. I get that MLB is trying to market the draft and increase interest, but it really isn't a made-for-TV event. A minute (or worse, five minutes) between picks is an eternity.
Anyway, Day Three of the draft is actually pretty fun. More than Day Two, at least. Day Two is more about manipulating the draft pool and selecting cheap, easy to sign players to save as much money as possible. Day Three is about drafting high upside players to use that extra money on. Sure, there will be a ton of organizational types selected today, that comes with the territory, but expect a run of prep players at some point.
Here are the Day One and Day Two threads, and here are some miscellaneous links heading into Day Three:
Here are the best available players according to Baseball America. Just about all of the top ranking high school players have huge bonus demands and are considered unsignable at this point. Guys like Virginia RHP Jacob Bukauskas and Georgia HS LHP Mac Marshall have definitively said they are going to college.
In ESPN's Day Two analysis (subs. req'd), Chris Crawford says RHP Austin DeCarr (third round) has the highest upside among AL East draftees. "[DeCarr's] stock shot up over the past few weeks after touching 96 mph with his fastball, but he was always on scouts' radars because of his ability to throw strikes with all three pitches, the best of which is a curveball that's a plus offering right now … has a chance to be a quality starting pitcher, perhaps even a No. 2," he wrote.
Within the same link, Crawford says RHP Jordan Foley (fifth round) will reach MLB the quickest among AL East Day Two draftees. "Assuming the Yankees move Foley to the bullpen, he could move quickly through their system as a reliever who can hit 96 mph on radar guns and will show a plus slider with a good amount of tilt," wrote Crawford.
"It was a tremendous honor to be drafted by the Yankees. It's the greatest organization in all of professional sports," said DeCarr to David Carty. "There's definitely a business side of baseball, you've got to understand it to the best of your ability. With the new slotting system, it has a little bit to do with the talent level, but the draft picks themselves have to do more with signability."
In case you missed it the last two days, make sure you check out this FanGraphs post by former Mariners front office staffer Tony Blengino to get an idea of what it's like inside a team's war room during the draft.
The draft resumes at 1pm ET and the conference call will be streamed live on MLB.com. Here's the audio link and here's the Draft Tracker link. There won't be a liveblog today (sorry, I just don't have the time), so do all your draft talking here. Enjoy.
The first two days and ten rounds of the 2014 Rule 4 Draft are in the books. All the fun happens on Day One while Day Two tends to be the least exciting of the three-day event. Teams look for ways to manipulate their draft pools on Day Two, and that leads to a lot of college seniors and fringe prospects being drafted. The Yankees selected one high school player (kinda) and eight college players on the first two days of the draft, and that's not a coincidence.
"I think we've had success getting guys to the leagues both as high school players and as college players," said scouting director Damon Oppenheimer to Chad Jennings. "But it seems like we're getting some college guys up there a little quicker and through the system a little quicker. So, if all's equal right now, we're kind of looking at it that we might lean toward the college guy if everything's equal."
The team's first five picks were pitchers, the next four position players. Two of the eight college players are seniors and two others are juniors who figure to sign for below slot, even if it's only a couple thousand bucks. Standard operating procedure under the new system. The Yankees have been doing this since the current Collective Bargaining Agreement was implemented three years ago. All of the team's picks can be seen at Baseball America. Now let's review the first two days of the draft.
Special, Not A Specialist
For some reason I get the sense many people think Mississippi State LHP Jacob Lindgren (second round) is a lefty specialist. That isn't the case. He's expected to zoom through the system — there is a legitimate chance he will pitch in MLB this season, and it depends on whether the Yankees let him more than his talent — and reach the big leagues soon, but his wipeout slider is so good it gets both lefties and righties out. Lindgren isn't a LOOGY. He's expected to be a shutdown reliever who just so happens to throw from the south side.
Yesterday we heard Lindgren wants to sign soon and I can't imagine negotiations will drag out very long. He's not oblivious, he's heard all the chatter about possibly getting to the show this year. The sooner he signs the sooner he gets called up. I don't know if Lindgren will require the full slot value to sign ($1,018,700), but I suppose they could work out an agreement that nets him a smaller bonus in exchange for the promise of a call-up no later than September. That's been done before (Giants did it with Conor Gillaspie in 2008) even though it's against the rules. We'll find out soon enough. Here is everything you need to know about Lindgren for the time being.
High School … Sorta
The only high school player the Yankees selected during the first two days of the draft really isn't in high school. RHP Austin DeCarr (3) graduated but went undrafted out of a Massachusetts high school last year because he was coming off elbow surgery (bone spurs), then he opted to attend Salisbury Prep School as a postgraduate student rather than a traditional two or four-year college. I can't remember hearing of a draftee doing that, but I'm sure it's been done before.
DeCarr stands 6-foot-2 and 220 lbs., and now that he's healthy his fastball operates in the 90-94 mph range and touches 96. His power curveball is an out pitch on its best days, though his changeup still needs a ton of work. Compared to most Northeast pitching prospects, DeCarr is more polished and less of a project. For what it's worth, Keith Law called the pick a "solid value" at this draft slot in yesterday's chat. DeCarr is already 19 because of the postgraduate year, but, as a cold weather guy, his arm is fresh.
SEC Studs
The SEC is the toughest conference in Division I baseball and has been for quite a while now. It's not pro caliber competition, obviously, but it's far tougher than any other conference. The Yankees grabbed two standout SEC performers in LHP Jordan Montgomery (3) and RHP Jonathan Holder (5) on Day Two, guys who have been playing intense games against the best competition in the country for three years now.
Montgomery, a South Carolina product, stepped right into the team's rotation as a freshman in 2012, when he helped them to the College World Series finals. He took over as staff ace as a sophomore. Montgomery's stuff isn't anything that will blow you away — 88-92 mph fastball, very good changeup, slow curveball, occasional cutter — but everything plays up because he locatea well and knows how to set hitters up. As with most Yankees pitching prospects, he's a big dude at 6-foot-5 and 225 lbs. This is the type of pitcher who will carve up the low minors with relative ease.
Holden was Lindgren's bullpen-mate at Mississippi State, and last year he tied the conference single-season record with 21 saves. He remained the closer this year while Lindgren was used as more of a multi-inning relief ace. See? College coaches get it. Anyway, Holden is a husky fella at 6-foot-2 and 240 lbs., and he sits in the low-90s with his fastball. His bread and butter is a big breaking yet slow curveball in the low-70s. That's some separation between pitches. Like Montgomery, Holden's been pitching in big situations and big games in a tough conference for three years now, so pressure situations are nothing new.
If At First You Don't Succeed…
The Yankees selected RHP Jordan Foley out of a Texas high school in the 26th round of the 2011 draft, but he declined to sign and followed through on a commitment to Central Michigan. The Yankees drafted him again yesterday, only this time in the fifth round. The 6-foot-3, 215-pounder generally works in the low-90s with an occasionally excellent slider and a good splitter, but his mechanics are so inconsistent that one day he'd look like a second or third rounder, the next a fifth or sixth rounder. The Yankees have obviously had their eyes on Foley for a while now, and they're hoping they can iron out his delivery enough to make him a legitimate starter. If that does work, the bullpen it is.
Right Bat, Wrong Position
UC Irvine 1B Conner Spencer (8) does nothing but hit. He's hit .351 with 65/62 K/BB in 170 career games coming into the weekend, but he's only hit one homer in three years. One! Doubles (36)and triples (13) are his primary form of power production, though it should be noted Irvine's home field is a tough place to hit. Still, first basemen without power are not exactly popular, especially if they're just okay defensively like Spencer. That said, the pure hit tool is real and in the eighth round, getting a guy who knows how to put the barrel on the ball and control the strike zone is pretty much the best case scenario. Maybe some swing adjustments can untap some hidden power. It's worth a shot.
Money Savers
The Yankees drafted three players on Day Two who figure to sign below-slot bonuses, and in two cases very below slot. Those three players are Texas OF Mark Payton (7), Vanderbilt SS Vince Conde (9), and James Madison 3B Ty McFarland (10). Payton and McFarland are seniors, Conde a low-profile junior who wasn't expected to be drafted all that high. Payton has the best tools, though he is simply a bat control guy with good but not great speed and defense. He also doesn't have much power despite hitting a homer in the Longhorns' Super Regionals opener yesterday. All three guys will provide always important organizational depth, but these picks were geared towards saving some draft pool money for late-round gambles.
* * *
For the most part, the Yankees selected pitching prospects during the first two days of the draft while going with position players for the draft pool saving spots. The farm system is full of position player prospects — nine of their top 15 prospects in my pre-draft top 30 list are position players — and although no one really drafts for need early in the draft, the Yankees did address an organizational hole with their Day One and Two picks. I don't know if that was by design or coincidence. They definitely would up with more high-probability than high-upside prospects.
The Yankees are now in position to roll the dice with some late round picks on players with big bonus demands. (Failing to sign a player drafted after the tenth round doesn't hurt the draft pool situation.) That doesn't necessarily mean guys looking for seven figures like Virginia HS RHP Jacob Bukauskas or Georgia HS LHP Mac Marshall, the Yankees didn't save that much draft pool space, but they can make nice six-figure offers to some other players who are thought to be unsignable. Most won't accept the offers, one or two might. That's all it takes for the strategy to work.

Source: FanGraphs
A winning streak! The Yankees haven't had one of these in a while. A big hit with the bases loaded and a stellar start from one of the replacement arms carried the Bombers to a 4-2 win over the Royals in Friday's night series opener, their second straight victory. Let's recap:
MLB.com has the box score and video highlights, FanGraphs some other stats, and ESPN the updated standings. The Yankees are back in second place in the AL East. Worst second place team in baseball? Sure feels like it. These two clubs will play the second game of their four-game series on Saturday night (argh), when Danny Duffy and David Phelps square off. Do I hear three wins in a row?