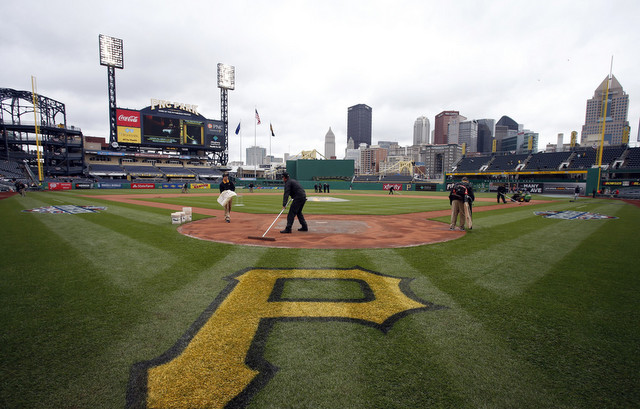 The Yankees are on the road for their first interleague series in a National League park this season. They'll play the first of three games against the Pirates tonight. The Pirates, weirdly, have either swept or been swept in every series so far this season. I guess that makes tonight's game super important? Win tonight and the Yankees are guaranteed a sweep! A loss and they're guaranteed to get swept. It has been decided.
Anyway, CC Sabathia is starting tonight's opener and that's kinda noteworthy because he's going to have to hit and run the bases with his balky knee. Well, I should say "hit" and "run the bases," right? Something tells me we won't see Sabathia do much more than take a few swings, maybe square around to bunt, and take a step or two toward first base. Maybe he'll sock a dinger instead. Just don't get hurt, CC. Here is the Pirates' lineup and here is the Yankees' lineup:
RF Aaron Judge
1B Greg Bird
LHP CC Sabathia
It is cold and cloudy in Pittsburgh tonight, and there's a tiny little bit of rain in the forecast later. Doesn't look like anything they won't be able to play through. Tonight's game is scheduled to begin a little after 7pm ET. You can watch on YES. Enjoy the game.