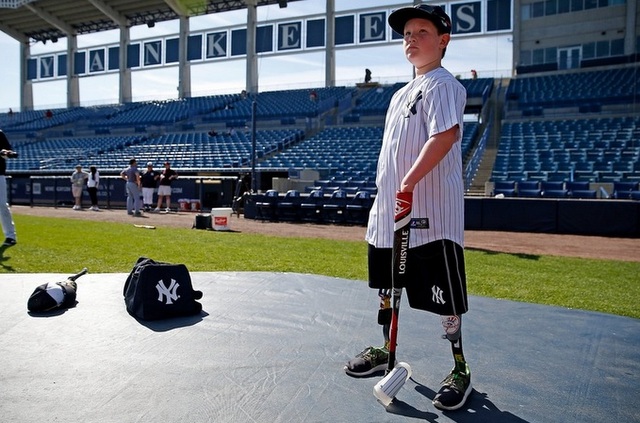 The Yankees lost again this afternoon to fall to 2-4 in Grapefruit League play. The Astros shut them out 1-0. Doomed. Doomed I say. Anyway, Michael Pineda allowed two hits in two scoreless innings in his spring debut, striking out three. Luis Severino bounced back nicely from his ugly outing last week, allowing two hits and striking out three in three scoreless innings. Jacob Lindgren also bounced back from his walk-filled spring debut by retiring all three men he faced.
Andrew Miller and Dellin Betances both made their spring debuts this afternoon. Miller allowed a hit and a walk in a scoreless inning, and Betances allowed the game's only run on two hits in his inning of work. Brian McCann had two hits while Carlos Beltran had one, a double. Chris Denorfia went 0-for-1 with a strikeout in his spring debut after signing a minor league deal last week. Here's the box score, here are the day's photos, and there are the day's notes from camp:
This is tonight's open thread. MLB Network is playing the Phillies and Pirates on tape delay later tonight, which is good because none of the local hockey or basketball teams are playing tonight. No college basketball either. What gives? Anyway, talk about whatever here.