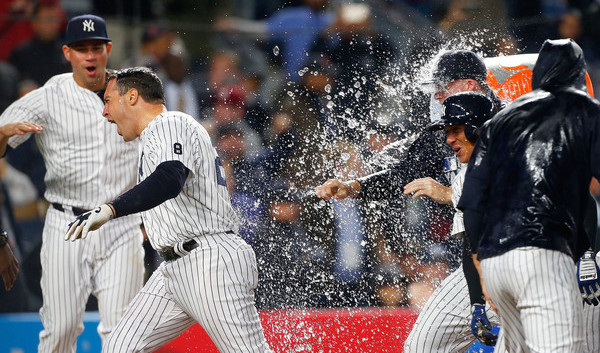 Thanks to last night's dramatic walk-off grand slam (!), the Yankees remain mathematically alive in the postseason race. They have to win out and the Orioles have to lose out, among other things, but having a chance is better than not having a chance. The Yankees have pulled off some miraculous wins these last few days. Why not a miraculous run to the playoffs?
Also, tonight is David Ortiz's last ever game against the Yankees — barring a postseason matchup, of course — and thank goodness for that. I'm sick of seeing that guy torment the Yankees. The Yankees are going to have a pregame ceremony for Ortiz tonight, and my guess is it'll be mostly boos with a smattering of cheers. We'll see. Here is the Red Sox's hangover lineup and here is the Yankees' lineup:
It is cold and rainy in New York today. It is pretty much everywhere east of the Rockies, it seems. The heaviest rain isn't coming until the early morning hours though. Tonight's game will begin at 7:05pm ET and you can watch on YES. Enjoy the game.
Injury Update: Masahiro Tanaka (forearm) threw a bullpen session and everything went fine. He wants to make his scheduled start Saturday, though the Yankees may not let him if they've already been eliminated from the postseason race.