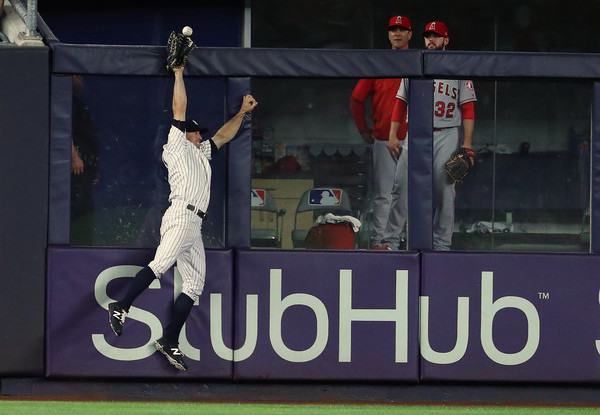 So. Yeah. Things aren't going well for the Yankees right now. Seven straight losses, five at the hands of the bullpen. I mean, the offense and starters and defense haven't stood out either, but man, that bullpen. It's a minor miracle the Yankees still have the third best record (38-30) and second best run differential (+103) in the AL.
This seven-game losing streak is New York's longest since a seven-gamer in April 2007. That losing streak ended with a rookie on the mound: Kei Igawa! The Yankees have a rookie on the mound tonight too: Jordan Montgomery. Igawa didn't stick around much longer after that win. Montgomery looks like he might be here a while. Find a way to win, dudes. This losing business is getting old. Here is the Angels' lineup and here is the Yankees' lineup:
Very nice weather in New York today. Good night for a ballgame. This evening's game will begin a little after 7pm ET. You'll be able to watch on YES locally or MLB Network nationally. Try to enjoy the stupid game.
Injury Update: Greg Bird (ankle) saw a specialist yesterday who shot him up with some steroids. Bird will rest another 3-5 days before resuming baseball activity. My guess is we won't see him until after the All-Star break between the rest and baseball activities and rehab assignment.