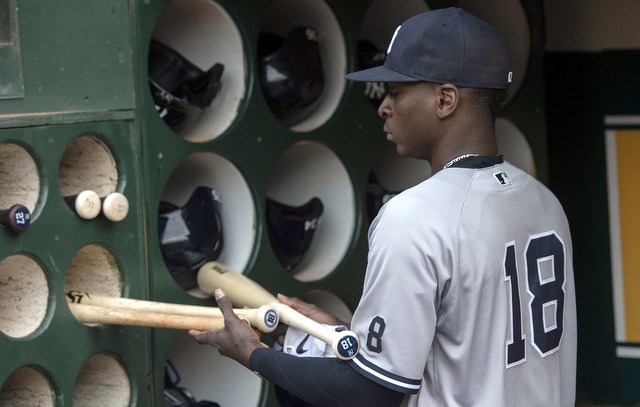 The seven-game West Coast trip ends today and so far it has been a successful trip. The Yankees dropped the first two games before rebounding to win four straight. Today's series finale against the Athletics will determine whether this is a great 5-2 trip or a pretty good 4-3 trip. Plus it's a chance for a five-game winning streak. Those are always fun. Here is the A's lineup and here is the Yankees' lineup:
Yet again it is cool, cloudy, and windy in Oakland. Same weather all four games. Today's game will begin at 4:05pm ET and you can watch on YES. Enjoy the game.
Injury Update: Luis Severino (triceps) threw on flat ground yesterday. He is scheduled to throw a bullpen session Tuesday, and if that goes well, he could make a minor league rehab start as soon as Sunday.