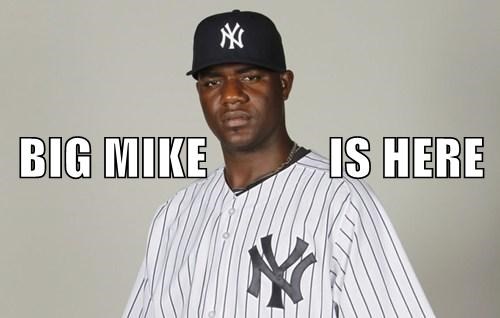 Am I the only one who finds myself looking forward to Michael Pineda starts more than anything right now? I can't be, right? I mean, Shane Greene and Brandon McCarthy are cool, so is Hiroki Kuroda, but Big Mike is the star of the pitching show. He's been awesome just about every time out this year. Hoping to see more of the same tonight. Here is the Royals lineup and here is the Yankees lineup:
It's warm and humid in New York this evening, but the sky is clear and there is no rain in the forecast. Tonight's game is scheduled to start a little after 7pm ET and you can watch on YES. Enjoy the game.
Injury Update: Martin Prado (hamstring) did some more running and baseball activities but obviously is not back in the lineup just yet. He said he hopes to be available to pinch-hit tonight.