Thirteen questions in this week's mailbag. Use the RABmailbag (at) gmail (dot) com email address to send us any questions throughout the week.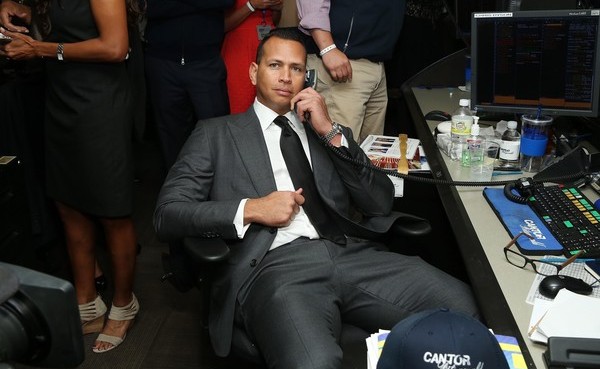 Sal asks: How did Alex's 40 year old season stack up historically to other 40 year old offensive seasons? What are the best 41 and 42 year old offensive performances that Alex will hopefully be stacked up against in a couple of years?
Alex Rodriguez hit .250/.346/.486 (131 OPS+) last season, his age 39 season. The cutoff date for season age is June 30th at Baseball Reference, and Alex's birthday is July 27th, so 2015 was technically his age 39 season even though he was actually 40 for a big chunk of it. Anyway, here are the ten best seasons by OPS+ among hitters who qualified for the batting title in their age 39 season, via B-Ref:
| Rk | Player | OPS+ | Year | Tm | G | PA | R | H | 2B | 3B | HR | RBI | BB | SO | BA | OBP | SLG |
| --- | --- | --- | --- | --- | --- | --- | --- | --- | --- | --- | --- | --- | --- | --- | --- | --- | --- |
| 1 | Barry Bonds | 263 | 2004 | SFG | 147 | 617 | 129 | 135 | 27 | 3 | 45 | 101 | 232 | 41 | .362 | .609 | .812 |
| 2 | Ted Williams | 179 | 1958 | BOS | 129 | 517 | 81 | 135 | 23 | 2 | 26 | 85 | 98 | 49 | .328 | .458 | .584 |
| 3 | Babe Ruth | 160 | 1934 | NYY | 125 | 471 | 78 | 105 | 17 | 4 | 22 | 84 | 104 | 63 | .288 | .448 | .537 |
| 4 | David Ortiz | 141 | 2015 | BOS | 146 | 614 | 73 | 144 | 37 | 0 | 37 | 108 | 77 | 95 | .273 | .360 | .553 |
| 5 | Willie Mays | 140 | 1970 | SFG | 139 | 566 | 94 | 139 | 15 | 2 | 28 | 83 | 79 | 90 | .291 | .390 | .506 |
| 6 | Eddie Collins | 138 | 1926 | CHW | 106 | 455 | 66 | 129 | 32 | 4 | 1 | 62 | 62 | 8 | .344 | .441 | .459 |
| 7 | Joe Kuhel | 135 | 1945 | WSH | 142 | 615 | 73 | 152 | 29 | 13 | 2 | 75 | 79 | 31 | .285 | .378 | .400 |
| 8 | Cy Williams | 134 | 1927 | PHI | 131 | 569 | 86 | 135 | 18 | 2 | 30 | 98 | 61 | 57 | .274 | .365 | .502 |
| 9 | Willie McCovey | 132 | 1977 | SFG | 141 | 548 | 54 | 134 | 21 | 0 | 28 | 86 | 67 | 106 | .280 | .367 | .500 |
| 10 | Alex Rodriguez | 130 | 2015 | NYY | 151 | 620 | 83 | 131 | 22 | 1 | 33 | 86 | 84 | 145 | .250 | .356 | .486 |
A-Rod is actually tied for tenth with Reggie Jackson, who had a 130 OPS+ in his age 39 season (1985). Alex also didn't even have the best age 39 season in baseball in 2015 — David Ortiz (141 OPS+) beat him. A-Rod did, however, have the second best age 39 season among right-handed hitters all-time. Only Mays was better.
The best season by a player in his age 40 season belongs to Mays (158 OPS+) while the best age 41 season belongs to Stan Musial (137 OPS+). Here's the age 40 list and here's the age 41 list. Only 16 players in history have posted a 100 OPS+ or better in their age 40 season. Only six did it in their age 41 season. Heck, only 15 players have ever even qualified for the batting title in their age 41 season. Rodriguez would join a very exclusive club is he is even a league average hitter the next two seasons.
Brian asks: Here are the all time strikeout leaders. Where do you think A-Rod ends up on this list?
For those of you too lazy to click the link, Alex is fifth all-time with 2,220 strikeouts. He's 377 behind Reggie Jackson, the all-time leader. (OMG strikeout guys can't hit in the postseason!) A-Rod struck out 145 times last season, and his 23.4% strikeout rate was his highest ever in a full season. It wouldn't be a surprise if that strikeout rate increased given his age.
The Yankees seem likely to scale back A-Rod's workload the next two years, so racking up the near 380 strikeouts to catch Jackson probably ain't happening. Alex would need to have to play beyond his current contract. He only needs 159 more strikeouts to pass Adam Dunn (2,379) for third place all-time though, and that seems inevitable. Might even happen next year. Catching Jim Thome (2,548) for second place is possible I suppose, just unlikely. Seems like Alex will finish in third place on the all-time strikeout list when it's all said and done.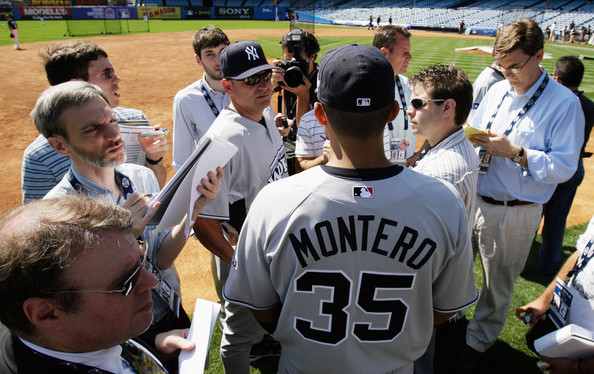 Vidhath asks: Four years ago, trading a top prospect hitter was enough to get a young pitcher with 5 years of control and success at the MLB level. There's no way (I think) that trading Judge or Mateo (or probably even both) today would get the Yankees a return similar to what Pineda is. Is this more of an indication of how the value of young pitchers has skyrocketed, or was Montero valued at a much higher level than Judge/Mateo?
A little of both. Jesus Montero was a way better prospect back then then Aaron Judge or Jorge Mateo are right now. Baseball America ranked Montero as one of the six best prospects in baseball every year from 2010-12 and he had just mashed in the big leagues for a month. Mateo is still in Single-A and Judge has a half season in Triple-A. Even though almost no one thought he could catch, Montero was one of the hottest commodities in the game because everyone expected him to be a devastating offensive player.
I also think young pitchers are becoming an even hotter commodity these days because we've seen more older pitchers break down in recent years — CC Sabathia, Justin Verlander, and Roy Halladay all went from elite to kaput since the Montero trade — while salaries continue to explode. Only nine starters had an average annual salary of $18M or more at the time of the trade. Sabathia was the highest paid at $24.4M. Last season there were 18 guys at $18M annually, including two over $30M and three more over $25M. The salaries continue to go up but the player risk doesn't change. Teams want to avoid that, so young pitching is in very high demand.
Paul asks: Players had to file for arbitration this week. All eligible players always do it, and you even pointed out it's a formality that could likely go away some day. My question, though, us what happens if a player doesn't file (aside from an agent getting fired)?
The player would be waiving his right to an arbitration hearing. He'd lose all negotiating leverage and effectively give the team another year of pre-arbitration control, meaning they can pay him close to the league minimum and renew his contract at any salary. It wouldn't delay free agency, it just means the player would go through arbitration twice instead of three times. That's never happened as far as I know and yes, the player would fire his agent in a heartbeat.
Matt asks: Kaprielian, Judge, Lindgren, and Mitchell (out of the bullpen) seem primed to be the significant mid-season additions via the farm this summer. Bird could be up as well with an injury. Who else could you see getting the call and making a big impact from the farm this season?
Excluding everyone we saw last season (Rob Refsnyder, Gary Sanchez, etc.), the first name that jumped to mind is Chance Adams. Adams was the team's fifth round pick last June and he tore up pro ball after signing (1.78 ERA and 1.75 FIP in 35.1). He's a reliever — the Yankees are apparently going to try him as a starter in 2016 — who could start the season at Double-A and make his MLB debut in the second half.
Other possibilities include Brady Lail, Cale Coshow, Luis Cessa, Chad Green, and Ben Gamel. Gamel's kinda stuck behind Slade Heathcott and Mason Williams on the lefty hitting outfielder depth chart. Lail and Cessa are rotation depth pieces and Green may be as well. Coshow started for a while last season but is probably a reliever long-term. He's got a huge fastball and a nasty slider. The Yankees have a lot of righty relievers on the 40-man roster already though, so it might be tough for Adams and Coshow to make MLB this year. Not impossible, but it'll be tough.
Anthony asks: I like to think of myself as the type of Yankee fan that doesn't have the "sign every big-name ever" mentality. That being said, I see a big opportunity to improve here. Why don't the Yankees sign Justin Upton or Yoenis Cespedes to a semi-reasonable deal, then trade Brett Gardner to clear the spot and address the pitching issue?
The answer is very simple: the Yankees don't want to lock themselves into another deal that may hurt their chances to get under the luxury tax next year (or the year after, whenever). Signing Upton or Cespedes — I prefer Cespedes because they're comparable hitters, but he's the better defender and base-runner, and he won't cost a draft pick — and flipping Gardner for a pitcher makes total sense for the Yankees in every way except financially. Maybe the team decides they simply can't pass up a good deal in a few weeks and signs one of those guys, but I would be surprised. There's no reason to think the Yankees will hand out a big money contract at this point.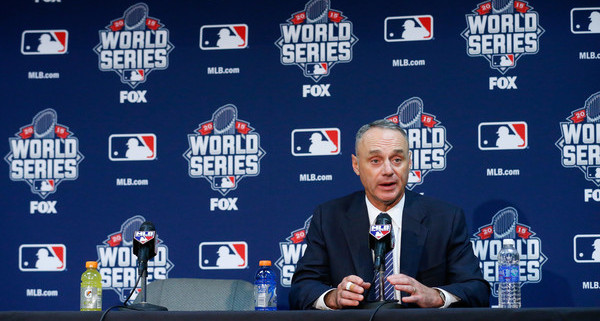 Daniel asks: In the next CBA, why not keep the qualifying offer and allow old teams to get compensation picks but allow the new teams to keep their picks too.
I think the concern with that system is big market teams signing all the best free agents and getting access to the top amateurs as well. That's not really fair to the small market clubs. The whole point of the draft pick compensation system is competitive balance. The league wants to help smaller market teams contend.
I do think the draft pick compensation rules will change with the next Collective Bargaining Agreement. How? I'm not sure. The current qualifying offer system is pretty borked. Here are three ideas:
Sever the ties between free agency and the draft all together.
Make the qualifying offer a standing offer all offseason.
Eliminate the draft spending pools.
The first idea is pretty straight forward. The second idea would lead to way fewer qualifying offers, I think. Only the truly elites would get one. Not guys like Ian Kennedy. That could result in more midseason trades too, since clubs know they won't get a draft pick for their good but not great veteran after the season.
I think the last idea is the best. Losing the first rounder stinks, but losing the draft pool money associated with that pick sucks even more. Teams would be more willing to give up their first round pick if they were able to give their other draft picks a bonus of any size. That gives them a chance to sign a talented player with huge demands later in the draft, making up for the lost first rounder.
Paul asks: Can you provide any details as to the dispute between YES and Comcast?  YES has been completely removed from the channel line up on Comcast. What are the chances that something will be worked out?
I have not seen any updates since YES was pulled back in November. This is all about money — YES raised their rights fees and Comcast doesn't want to pay, reportedly citing declining viewership. I truly hope YES and Comcast get something worked out before the season and I think they will, but that's nothing more than my blind faith. The ongoing Dodgers situation — non-Time Warner customers in Southern California haven't been able to watch the Dodgers for two years now — shows cooler heads don't always prevail. There's still some time before the regular season — Spring Training games are available in-market for MLB.tv subscribers — so hopefully a deal gets hammered out.
Brandon asks: If the Yankees are in contention come trade deadline but the starting rotation is having its annual health problems, do you see Cashman making a blockbuster deal for a starter or staying put and trust what they have going forward?
Staying put. The Yankees don't make blockbuster trades at the deadline. They tend to do most of their heavy lifting in the offseason, then tinker at the trade deadline. Their last true deadline blockbuster was what, the Bobby Abreu trade? Does that even count? I don't think Brian Cashman is opposed to the blockbuster deadline deal, but they're hard to complete in-season. If the Marlins make Jose Fernandez available or the Indians shop Carlos Carrasco in July, I think the Yankees would be very involved. When in doubt though, bet against the blockbuster going down.
Nate asks: With the Yankees' seeming dislike for anything Refsnyder, and the acquisition of Castro, plus having Ackley on hand as well, wouldn't it have been smarter to include Refsnyder in the trade for Chapman, instead of Jagielo?
Well, yeah, but the Reds have a say in this too. Brandon Phillips has blocked at least two trades in recent years (Nationals this offseason, Yankees two years ago) because he makes his home in Cincinnati and doesn't want to leave, and he's under contract for another two years. What are the Reds going to do with a Major League ready second baseman right now? Refsnyder doesn't make sense for them. Eric Jagielo's the better prospect, first and foremost, and he potentially fills their third base hole. Yeah, I think the Yankees would be better off with Jagielo long-term than Refsnyder, but it's really hard to complain about getting Aroldis Chapman for a package headlined by Jagielo and Rookie Davis.
Michael asks: How about Tyler Austin for the final bench spot? He has experience at 3rd base, could spell Tex at 1st, and be a 5th outfielder. If he figured something out in the AZ Fall League, he could provide some right handed pop with the versatility you always preach. He's almost the mirror image of Dustin Ackley (with a stronger arm).
A year or two ago I remember either writing something or talking to someone about Austin, and how he'd be a really good fit for the roster as a right-handed hitter who could fill in at first, third, and the corner outfield. Austin didn't hit last year — he put up a .240/.315/.343 (92 wRC+) regular season line and an okay 116 wRC+in the Arizona Fall League — and third base probably isn't happening at this point. He's played only eight games at the position since 2011. In theory, man, he'd be a great fit for the bench. You kinda want him to force the issue though, and Austin hasn't done that the last few years. Slipping through outright waivers unclaimed in September was telling. Austin's stock is way down.
Alexander asks: Hindsight is 20/20 of course, but given the number of highly touted Cuban prospects that have signed this year, do you think the Yankees struck too soon in their IFA binge? Competing against the Dodgers' wallet would not have been fun, but seems we've blocked ourselves from some high quality talent.
This was always the risk associated with the 2014 international spending spree. The Yankees took themselves out of the market for the best international players for two years, including young Cuban players. (They did have a chance to sign Yoan Moncada and failed spectacularly.) None of the Cuban prospects since is even close to that level. Yadier Alvarez has been by far the best of the bunch — the Dodgers gave him $16M — and that's really it.
The Yankees landed about four years worth of top international prospects during the 2014-15 signing period. I'd rather have that than any of these recent Cuban players, almost all of whom received international pool busting bonuses. Moncada is the only Cuban prospect with true star potential who has hit the market since the spending restrictions were put in place. (I'm talking about players subject to the spending limits only.) Cuban contracts seem to be crazy inflated these days.
Simon asks: There's a lot of talk about Refsnyder's defense and Bird's defense compared to Teixeira's. Has there ever been a player who was mediocre defensively that became elite or gold glove caliber or is defense something you either have or don't?
Oh sure. The best example is Chase Utley. He was a bad fielding third baseman in college — Baseball America (subs. req'd) said he "he lacks the range, hands and ability to read hops to be a true middle infielder" in their pre-draft scouting report back in 2000 — who played third full-time as recently as 2002, yet he made himself into a great defensive second baseman through hard work.
It's not quite that simple though. Players need a certain level of natural instincts and athleticism to be great defenders, so it's not solely the product of hard work. Both Refsnyder and Bird have reportedly worked very hard on their defense, and to their credit, the scouting reports indicate they've improved. They both remain below-average defenders, however. If one or both works himself into an average or above-average defender, great. They'd be the exception though, not the rule.