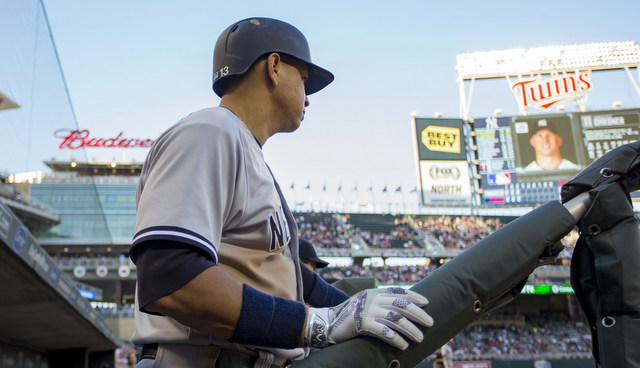 Is there ever a bad time to play the Twins? Not for the Yankees, who have dominated this rivalry for more than a decade now. They took three of four from Minnesota last week, and while that can be considered a success, it's always disappointing when you have a chance to sweep and fall short. The Yankees need all the wins they can get right now, so go take care of business this weekend. Here is the Twins' lineup and here is the Yankees' lineup:
It has been nice and sunny all day in New York, so we're in for a clear night tonight. The game will begin shortly after 7pm ET and you can watch on YES. Enjoy the game.
Injury Update: CC Sabathia (ankle) feels better and is expected to make his next start. He rolled the ankle throwing a pitch Wednesday afternoon.