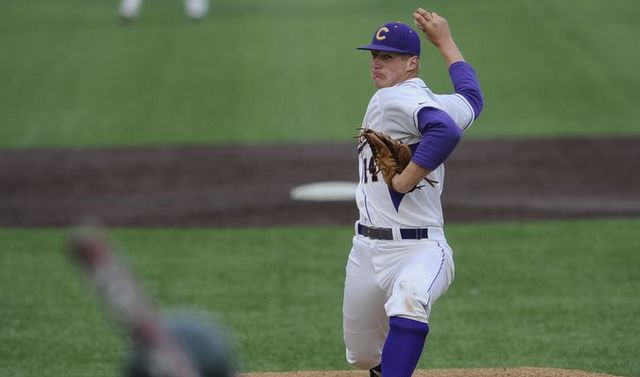 It's Friday, so Baseball America's John Manuel published his weekly mock draft. As always, the mock draft is free to read. You don't need a subscription. Manuel has the Diamondbacks selecting Georgia HS C Tyler Stephenson with the first overall pick, which differs from most recent mock drafts. Arizona's been connected to Vanderbilt SS Dansby Swanson frequently the last few weeks.
Anyway, Manuel has the Yankees taking Cal Poly Pomona RHP Cody Ponce with the 16th overall pick and Tennessee HS RHP Donny Everett with the 30th overall pick. (The 30th pick is compensation for David Robertson.) The Yankees have been connected to both players in recent weeks — here are my profiles for Ponce and Everett — so these two mock draft picks are not surprising at all.
Manuel notes the Yankees are in New York HS OF Garrett Whitley (profile), and says they "can be aggressive with a tough sign" with their second pick thanks to their extra draft pool space. New York has a $7.885M bonus pool this year, sixth largest in baseball, so they can roll the dice on a tough to sign player knowing they have the extra money to spend.