The following is a guest post from a longtime reader and commenter who goes by Robinson Tilapia in the comments. Enjoy.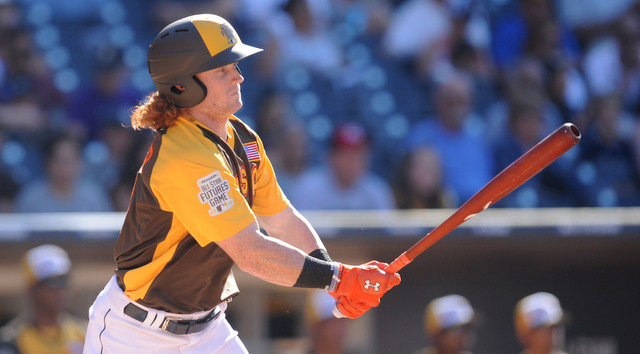 In 1969, psychologist Elizabeth Kubler-Ross published the classic "On Death and Dying," which introduced the world to her Five Stages of Grief.  Even if you only took a high school elective on psychology, you've probably come across the five stages.  They are denial, anger, bargaining, depression, and acceptance.  Throughout the years, Kubler-Ross later expanded her model in order to incorporate other sorts of losses that were not necessarily related to death, such as divorce, displacement, and loss of job.
As a mental health professional in my non-RAB life, I began toying with the idea of whether these five stages applied to baseball fans after their favorite team completing taking part in the selling-off process that frequently accompanies rebuilds.  Does this not constitute, after all, a form of loss for the fan?
I gave up pretty quickly on making the comparison once I looked at Kubler-Ross's stages.  I really couldn't relate to "denial" as the first thing you experience after trading away Andrew Miller, nor am I sure "bargaining" has a place there at all.  Instead, I spent an entire drive to work trying to name my own five stages for the process, which I'm sharing here.  While I doubt these will bring me anywhere near the acclaim Kubler-Ross received for her stages, perhaps they'll be remembered about half as much as Ben's (or was it Joe's?) theory on Zen Baseball.
The Five Stages of Rebuild Grief are as follows:
Elation – The names are announced.  You've read comment after comment repeating these names: Clint Frazier! Justus Sheffield! Gleyber Torres!  They're Yankees now!  You Google any scouting report you can get your hands on, damn the source.  You read about how Frazier has elite bat speed, how Sheffield is holding his own in A-ball despite being two years underage, and about how Ben Heller can dial it up to 100 at times.  Ben Heller, you ask?!?!  I hadn't heard of him … and he's ours now?!  You watch as MLB quickly updates their prospect rankings in order to include all the new guys, and you begin to write out that 2018 lineup.  Nothing can go wrong.
Doubt – You've now sat down for a few minutes, and have begun to digest them all.  You've done your fair share of reading.  Perhaps you even stumbled upon that rascal, Dave Cameron, giving you all these lovely comparisons on Clint Frazier.  Perhaps Freddie Freeman is on them.  Unfortunately, Wily Mo Pena may also be there (Note: I am making these comps up.  I figured Wily Mo Pena is as good a boogeyman as any.  Cameron has said none of this that I know of.)  You begin asking yourself why Texas would give up last year's number four pick in the entire draft, even though everything points to a hamstring injury messing with their mechanics.  What else would they know, and does that mean Chicago knew something about Torres as well?  You wonder why Frazier, when Joey Gallo remained untraded at the deadline.  You start to ask yourself whether these were actually the right moves.
Justification – You log on to your favorite website's comment section.  Others seem to be vocalizing the same doubts you've begun to have.  Could they be right?  Nonsense. THIS is what the fans wanted all along.  THESE are the players we wanted.  WE are getting younger.  Not only do I have zero doubts, but I've never been happier as a fan!  I will watch every game the rest of the way.  As a matter of fact, I think there's a pretty good chance they make the playoffs.  Who are you to think otherwise?  GET ON BOARD.
Despair – You're now on board, but there's no turning back, is there?  Your favorite team is committed to having a Frazier/Aaron Judge/whoever-someone-else-wants-less outfield in the near future.  You begin to think about how Phil Hughes, Joba Chamberlain, Drew Henson, and Eric Duncan broke your heart.  You had visions of Slade Heathcott and Mason Williams shagging down fly balls in the outfield, but they've stalled out in AAA due to injury.  That can't all be on the individual, can it?  No … it must be the Yankees, who are now entrusted to develop these guys too.  This was a bad idea, and there's no way out now.  Are the St. Louis Cardinals looking for new fans?
Acceptance – The only overlapping stage with Kubler-Ross.  You've taken that deep breath, and now realize that all those options are possible outcomes and, know what?  It all sounds like fun.  It's new.  It's different.  You don't know where this is going, but you're willing to be taken for this ride.  You've reached that peace.  Go Yankees.
When you read what others have to say, no matter how negative or "Pollyanna" they may appear, they are simply on this same ride with you.  They're just at a different marker.
Enjoy the ride.