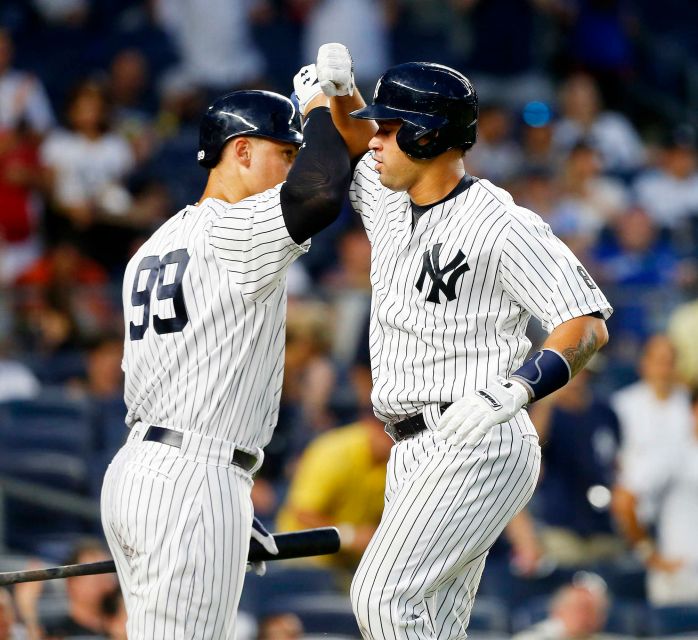 So, the last few weeks of Yankee baseball have been pretty fun, huh? With rookies Gary Sanchez, Aaron Judge, and Tyler Austin making their loud debuts in the lineup and Chad Green and Luis Cessa finding success–however limited–in the rotation, the Yankees are interesting to watch again. For the majority of 2013-July of this year, the Yankees haven't exactly been exciting for a variety of reasons, but with prospects starting to graduate and make their bones in the Bronx, that's changing for the better.  Enjoying these performances in the moment is great as it is, but since these players are young and figure to (hopefully) be mainstays in the House that George Built going forward, it's easy to keep the future in mind. And with the injury to Nathan Eovaldi, it's become necessary to think about the future.
The loss of Eovaldi for all of 2017 obviously leaves a hole in the Yankee rotation. Over the last week, I've heard suggestions on both New York sports talk radio stations (I know, I shouldn't subject myself to that, but in my defense, my car is really old and doesn't have a working CD player or a Bluetooth connection) that the Yankees should consider trading some of their recently bolstered prospect depth for starting pitching. With the caveat of "never say never," this is a plan that doesn't immediately appeal to me.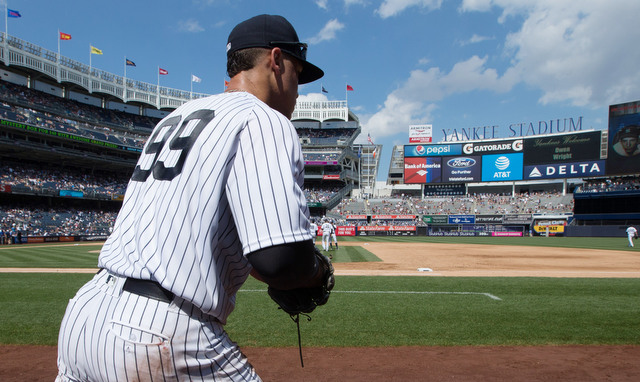 One of the biggest problems of roster construction for the Yankees recently has been a lack of young, cost-controlled hitting. Over the past decade, only Robinson Cano and Brett Gardner have played that role to any acclaim. Of course it's dangerous to count prospect chickens before they hatch and some prospects are closer than others to contributing at the Major League level, but the Yankees are closer to having a solid base of young offensive talent than they have been in years. That lack of a guarantee is also why the Yankees might not want to dip into the prospect pool to trade for pitching.
The 2017 Yankees are not likely to be one pitcher away from championship-caliber contention. Given that Judge and Sanchez are likely to be counted on to replace the production–at least partially–of the departed Alex Rodriguez, Mark Teixeira, and Carlos Beltran, there's always the chance that they falter. The rest of the lineup, which may or may not include another power threat in Brian McCann, is not necessarily good enough to make up for any lack o production. Then there's the Yankee rotation, which going into 2017 has exactly one reliable starter in Masahiro Tanaka and a bunch of questions in Michael Pineda, CC Sabathia, Luis Severino, Chad Green, and Luis Cessa. Given that, it may be more prudent to buy an innings eater type on the free agent market and use 2017 as another chance to develop and evaluate the young hitters. I suppose you could make the argument that signing an innings eater and making a trade could give the Yankees a rotation solid enough to compete, but that might be hard to do from a cost perspective. Even in the offseason, the pitching market will likely favor sellers and it's hard to imagine a scenario in which the Yankees acquire an impact pitcher without giving up one of Judge or Sanchez, thus leaving a hole in an already suspect lineup.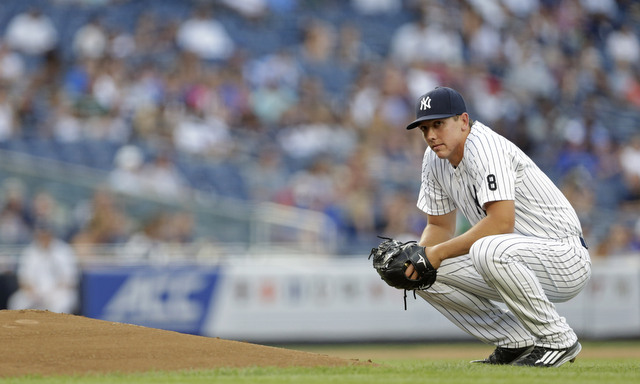 It would be irresponsible to say that the Yankees should decidedly not deal any of their prospect depth; that's not a smart strategy at all and it's foolish to say 'never' in baseball. Regardless, the Yankees should be wary and judicious when weighing their trade options in the offseason.