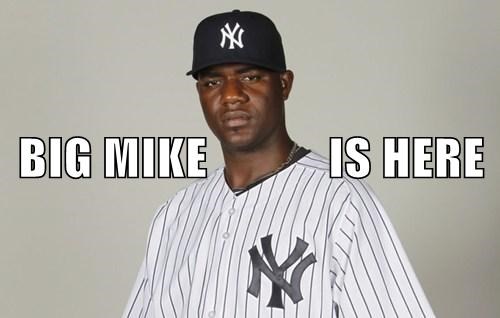 Michael Pineda made his first start of the season (and as a Yankee!) in Toronto back in April, and today he'll face the Blue Jays again, in his eighth start of the season. Pineda held the Jays to one run in six innings in his first start, though that was a really long time ago. I'm not sure how much seeing him once before will really help at this point. Either way, Toronto seems to have checked out on the season, so beat them again and inch closer in the second wildcard race. Here is the Blue Jays lineup and here is the Yankees lineup:
It's cool and cloudy with a little bit of rain in Toronto today, so the Rogers Centre roof might be closed. This afternoon's game will start a bit after 1pm ET and you can watch on YES locally and MLB Network nationally, depending on where you live. Enjoy the game.
Injury Update: Jacoby Ellsbury (ankle) is obviously not in the lineup and he was still limping in the clubhouse earlier today. With the off-day coming on Monday, my guess is he does not play tomorrow either and gets three straight days off.