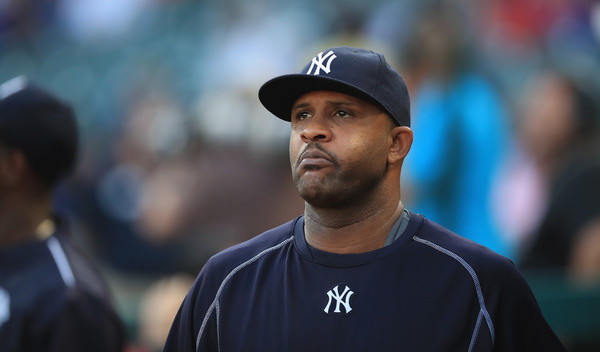 It doesn't feel like it, but the Yankees are in position to win their second straight series tonight. They took two of three from the Rays over the weekend, and they won the first game of this series against the Rangers before dropping the second. Tonight is the rubber game. Getting the win and taking two of three would be mighty cool.
The first order of business tonight: score some damn runs. The offense is not just bad right now, it's boring. That's the worst. Second order of business: get at least five innings from CC Sabathia. He's fallen an out short of five innings in each of his last two starts. Third order of business: just win, baby. Here is the Rangers' lineup and here is the Yankees' lineup:
CF Jacoby Ellsbury
LF Brett Gardner
RF Carlos Beltran
1B Mark Teixeira
DH Alex Rodriguez
C Brian McCann
2B Starlin Castro
3B Chase Headley
SS Ronald Torreyes
LHP CC Sabathia
Much better weather for the series finale tonight. It's nice and sunny in the Dallas area, and there's no wet stuff in the forecast as at all. Tonight's game will start at 8:05pm ET and you'll be able to watch on YES locally and ESPN nationally. Enjoy.
Injury Updates: Aaron Hicks (shoulder) is available to play tonight with no restrictions … Alex Rodriguez (oblique) is back in the lineup, obviously. With the off-day tomorrow, I'm surprised the Yankees didn't give A-Rod one more day to make sure everything is back to normal.