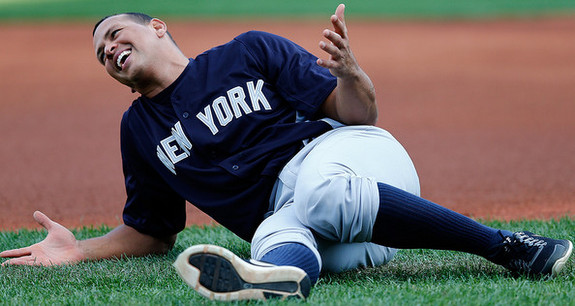 Last week we heard Alex Rodriguez and the Yankees were planning to meet at some point to clear the air following his 162-game suspension and legal weirdness last year. That meeting happened today, both the Yankees and A-Rod have announced. Here's their joint statement:
"Today we held a meeting at Yankee Stadium between Hal Steinbrenner, Randy Levine, Brian Cashman, Jean Afterman, Alex Rodriguez and Jim Sharp. Alex initiated the meeting and apologized to the organization for his actions over the past several years.

"There was an honest and frank discussion on all of the issues. As far as the Yankees are concerned, the next step is to play baseball in spring training."
Sharp is A-Rod's lawyer, according to release. Alex has now met the team's brass as well as new commissioner Rob Manfred to clear the air. I'm glad this is out of the way, but something tells me there will plenty more A-Rod related distractions in the coming weeks. They're inevitable.