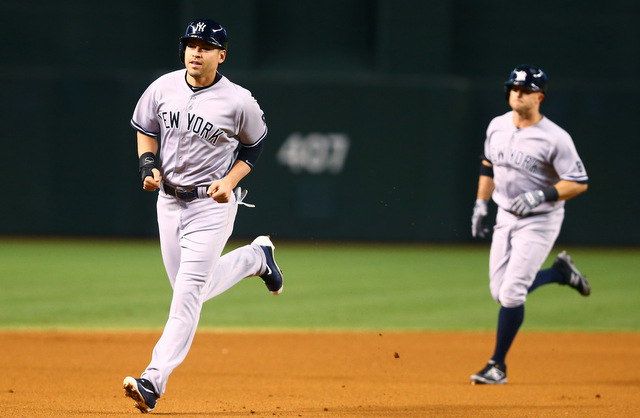 Tonight's game is the 40th game of 2016, making it the unofficial one-quarter point of the season. (If you want to be exact, the middle of the fifth inning of tomorrow's game will be the quarter point.) The season to date has been a mixed bag for the Yankees. It has mostly been bad, let's not kid ourselves, but there's some good too. Starlin Castro, Nathan Eovaldi, the back of the bullpen, the everyday player version of Aaron Hicks, etc.
The Yankees were able to salvage that series in Arizona with a win last night, and tonight they start a four-game set in Oakland. They've won only two of their last ten games at the Coliseum. That is really bad. Good thing nothing that happened from 2013-15 has any bearing on tonight's game, huh? Here is the Athletics' lineup and here is the Yankees' lineup:
2B Starlin Castro
RF Aaron Hicks
RHP Ivan Nova
It is cool, cloudy, and windy in Oakland tonight. Bay Area weather, basically. Tonight's game is going to begin a little after 10pm ET. You can watch on YES. Enjoy.
Injury Update: Alex Rodriguez (hamstring) ran the bases this afternoon. The Yankees hope he can return Saturday, but that is still a little up in the air.