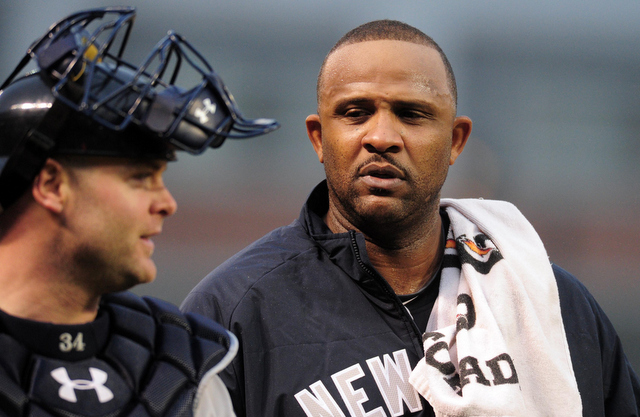 Earlier today the Yankees lost CC Sabathia to a left groin strain, two days after he tossed seven shutout innings against the Orioles. It was his best start in about three years. At this point the best thing for the Yankees is probably to keep losing, but how about winning this one for CC? He's been pretty awesome for a long time around here. Here is the Red Sox's lineup and here is the Yankees' lineup:
There is no rain in the forecast tonight even though it has been raining on and off pretty much all day in New York. It is cold and cloudy though, so it's not exactly a great night to sit up in the stands. Tonight's game will begin at 7:05pm ET and you can watch on YES locally and MLB Network nationally. Enjoy the game.
Injury Update: Alex Rodriguez (hamstring) has something that is slightly more severe than a Grade I strain. The hope is he will only miss the minimum 15 days, but it will probably be longer.
Chapman Update: Aroldis Chapman struck out all three batters he faced in an Extended Spring Training today, says Erik Boland. It was his final tune-up appearance before joining the Yankees Monday. A scout told Boland Chapman looks big league ready.