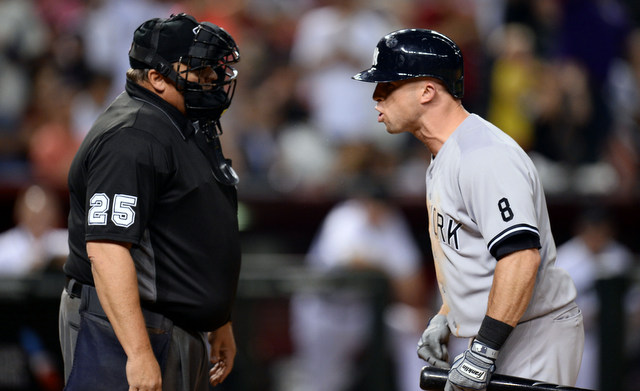 So the first two games of this series have not gone according to plan. The Yankees were coming off the high of a 7-3 homestand only to get slapped in the face with two pretty forgettable losses. They have a chance to avoid the sweep and salvage the series tonight. The Yankees have been swept in a three-game series twice already this season (Athletics, Red Sox). Last year their third sweep didn't come until early-August. Anyway, here is the Diamondbacks' lineup and here is the Yankees' lineup:
It's a little cloudy with temperatures in the mid-80s out in Phoenix. There's no rain in the forecast, so I'm guessing the Chase Field roof will be open again. Tonight's game is set to begin at 9:40pm ET and you can watch on YES. Enjoy.
Injury Update: Alex Rodriguez (hamstring) did some running in the outfield today. The earliest he will return is Saturday, Joe Girardi said.