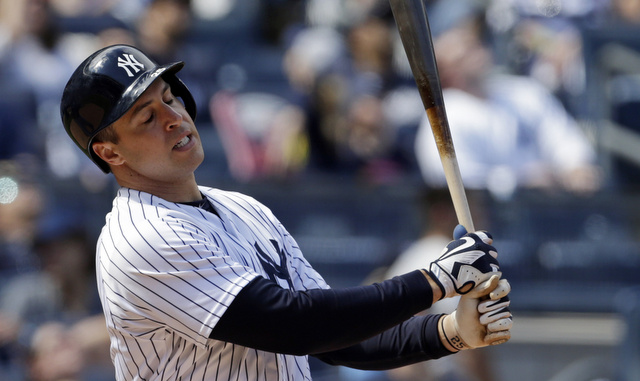 That nightmare of a nine-game homestand is finally over. Hard to believe I'm actually happy the Yankees are somewhere besides Yankee Stadium. That's how bad the homestand was. The team is in Texas tonight for the first of three games against the Rangers, the defending AL West champs.
Needless to say, the offense needs to get its act together and soon. It looked like were on the right track Friday night, then they scored four runs total Saturday and Sunday. Not scoring runs stinks. There's nothing less enjoyable than a struggling offense. It would be nice if they put up a ten-spot one of these days. Here is the Rangers' lineup and here is the Yankees' lineup:
It is sunny and warm in the Dallas area this evening. Temperatures are in the low-80s, so it's not Texas hot just yet. Tonight's series opener is going to begin at 8:05pm ET, and you can watch on YES locally and ESPN nationally. Enjoy the game, folks.
Injury Update: Alex Rodriguez (oblique) took batting practice prior to today's game. The Yankees did not make a roster move, so they have a two-man bench tonight (Brian McCann and Ronald Torreyes). This is fine … Aaron Hicks (shoulder) played catch and is feeling better, but there is no firm timetable for his return … Branden Pinder (elbow) will indeed have Tommy John surgery. The procedure is scheduled for tomorrow.