"You got to take the crookeds with the straights." Few lines can more accurately sum up the course of a baseball season than this one. Opening Day for the Yankees is just one sleep away and so our tired, baseball-starved feet finally rest at the variously crooked and straight path that is the 162-game marathon of a Major League season. Just like the 30 teams, each individual player will have his own crooked and straight moments to form the mosaic of his season. Hopefully for the Yankees' players, there are more straights than crookeds. Let's take a look at those possibilities for the place that's a big question for the Yanks: the mound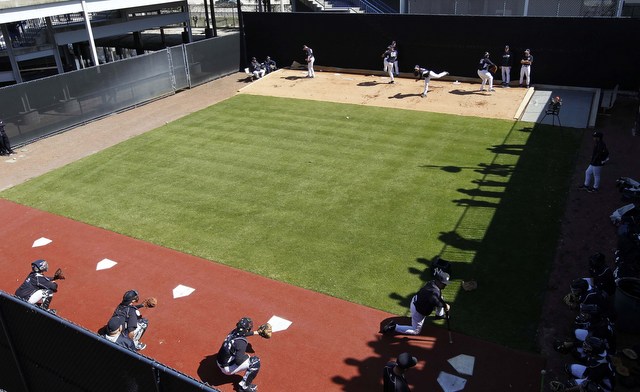 Middle Relief
I'll take this as a group instead of going player-by-player, since the same thing applies to just about all of them. Here lies the boom and bust potential of the team. If they can preserve the leads that the starters–not always likely to go deep–can hand to them, they can help overcome the iffiness of the rotation and hand things off to the definitively solid back end of the bullpen. If not, they make the back end of the bullpen almost meaningless. The faces in here will change throughout the year, but the job remains the same: just get the outs when your name is called.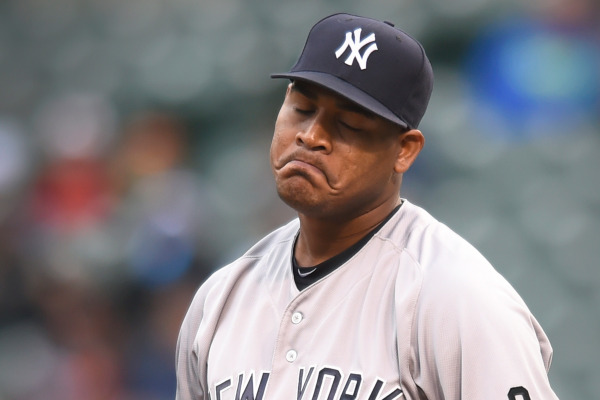 Ivan Nova
I touched on his relief potential earlier in the year, and I'll stick to my story here. The straight side of things is that Nova becomes Adam Warren. The crooked is that he continues being Ivan Nova, a pitcher whose only new trick is inconsistency in a new role. Ironically, going crooked instead of straight may be Nova's best shot; like I wrote back in late January, if he focuses on his sinker and his curve, he may turn out alright as a reliever.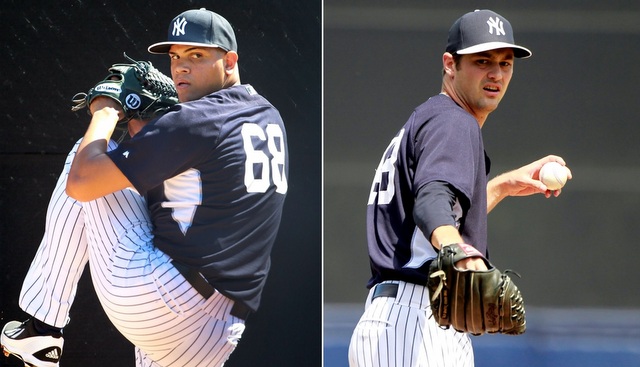 Andrew Miller & Dellin Betances
This is the place where the Yankees are mostly likely to have things go straight. Miller and Betances–along with Aroldis Chapman–are the safest bets of any Yankee players to be their elite selves this year. If things go crooked, it's because Miller's newly injured wrist isn't holding up or Betances' innings catch up to him. Luckily, the Yankees are crooked-proof here thanks to the three-headed monster they've assembled that will be hard to defeat; they've got insurance for insurance.
CC Sabathia
The straight path for CC is a lot more crooked than it is for others. There is not likely to be a return to dominance or even a return to goodness. All we've got to hope for here is a straight shot from April to October that includes health. Sabathia is going to be the fifth starter and all he needs to do is perform like one.
Masahiro Tanaka
The difference between crooked and straight matters most when it comes to Tanaka. Going straight, he can finally pitch a full season and be the 'full time' ace that injuries haven't allowed him to be. Going crooked, he can finally prove a lot of amateur injury experts right and hurt his elbow for good. With so many question marks on the mound, it would be great for Tanaka to be the anchor we've all wanted him to be. He's got frontline potential that obviously plays in the season, and would be great in the playoffs, especially paired with…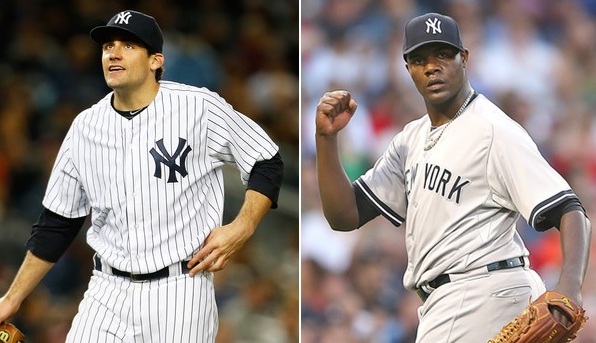 Nathan Eovaldi/Michael Pineda
Way back in November, I wrote about the mutual crossroads that Nasty Nate and Big Mike were about to approach; now they've arrived. The crooked part of the path sees their development stalling. The straight path sees Eovaldi continuing his second half surge and Pineda rediscovering his pre-Mother's Day form. If you had to choose which one of these things if more likely, which would you? Because I have no idea. These two are a mystery, bigger even than…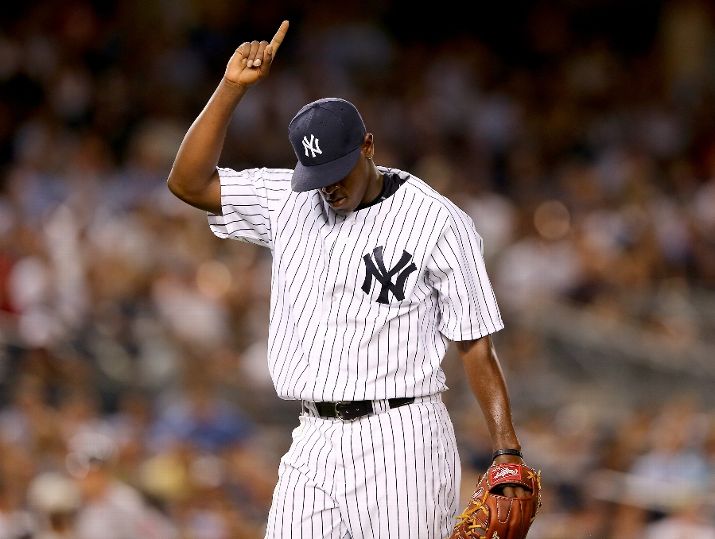 Luis Severino
Severino, no longer a rookie, will be counted on to take a step forward this season. Hopefully, that step is straight. We shouldn't expect dominance and we shouldn't expect him to meet his full potential already, but a straight step by Severino would boost the Yankees now and in the future. If he doesn't step straight, though, he's still young enough that he's got time to correct his 'gait.' A crooked step by "Sevvy" might be bad for 2016, but luckily, it doesn't mean the end of him.
It's easy today to get overly emotional with each pitch, each play, each game–especially with the immediacy of social media. But we need to remember to try to stay calm. It's a long road from here to November, and the path will be winding; we've got to take the crookeds with the straights.