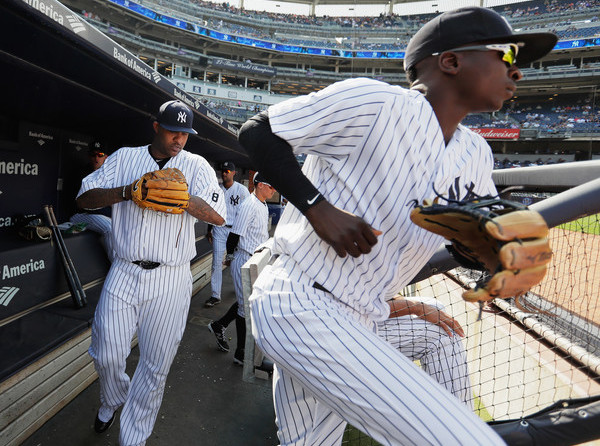 Who would have guessed coming into the season that CC Sabathia would be one of the Yankees' steadiest and most effective starters? He's pitching to the best case scenario, basically. A 2.85 ERA (3.19 FIP) is vintage Sabathia stuff. It's been a few years since I've looked forward to Sabathia starts. This is pretty cool. CC is definitely one the team's biggest bright spots this season. Here is the Orioles' lineup and here is the Yankees' lineup:
It was raining in Baltimore much of the morning and the forecast says it's going to pour later this afternoon. It looks like there will be a long enough window to get the game in though, so that's good. First pitch is scheduled for 1:35pm ET and you can watch on YES locally and MLB Network nationally. Enjoy.
Injury Updates: Austin Romine (thumb) was able to hit today and is available if necessary … Chasen Shreve (shoulder) threw off flat ground again yesterday. He's going to rest today then throw long toss tomorrow. Joe Girardi confirmed Shreve will go out on a minor league rehab assignment before being activated off the DL, which is no surprise.